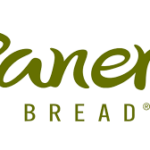 $40,000-45,000/year + Bi-monthly Bonuses!
Our Panera cafes are upscale, friendly cafes which feature freshly baked breads, bagels, and pastries. We also serve made-to-order soups, salads, and sandwiches as well as specialty espresso beverages.
As a Manager at Panera Bread – Covelli Enterprises you would be responsible for providing outstanding leadership to your team. You should be passionate about the industry, inspiring others, coaching, counseling, creating a profitable environment, and delivering an exceptional customer experience. Our Managers must maintain high standards of restaurant cleanliness, sanitation, food quality, and facility management. At Panera Bread, warmth is our business. It's what we do best. We look for like-minded individuals who are ready to surround themselves with fresh food and great people.
Benefits:
9 weeks paid on-the-job training!
45-hour work week (shifts vary, some open, some mid, and some closing)
No Fryers and No Alcohol
Medical, Dental, Vision, & Life Insurance Benefits
401k with Match
Paid Vacation Time: 1 week after 6 months, 2 weeks after 2 years, 3 weeks after 5 years, and 4 weeks after 10 years!
Sick Pay
Bi-Monthly Bonuses
Free meal each shift (up to $20)!
Thanksgiving and Christmas are paid holidays
Ideal hours of operations… no late night bar closing!
Advancement Opportunities (100% of our General Managers, District Managers, and Regional Managers are internal promotes!)
Requirements:
You must have open availability
Must be able to pass Drug Screen and Background check
Some Holidays and weekends will be required
Must have 1-2 years of restaurant or retail supervisory experience
Reliable transportation (Valid Driver's License & Insurance a plus!)
Must have the ability to travel to other caf locations and may be required to transfer from one cafe to another depending upon business needs
Responsibilities:
Restaurant management combines strategic planning, shift organization and day-to-day management activities. At Panera Bread, restaurant management is fast-paced, highly demanding and very rewarding. Typical work responsibilities for Restaurant Managers include but are not limited to:
Make sure every customer is delighted by the quality of our food, service, staff, and safety measures.
Coach and motivate your team to exceed your bakery-cafe's goals-for sales, speed of service, order accuracy, and cafe health.
Train your team on food safety standards and ensure they are maintained.
Greet customers and complete table visits to ensure customer satisfaction
Lead, manage, and develop your associates.
Hire and onboard new associates and provide ongoing training and development, including constructive feedback, as needed.
Keep your team motivated and engaged. Recognize and celebrate individual and team achievements.
Analyze restaurant sales levels and profitability
Monitor food and labor costs