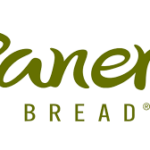 $10.00-13.00/hr starting wage + Tips! Employees typically make between $1.75-$2.50/hr in Tips! Multiple Openings: Full time or Part time! Hiring Immediately!
Are you friendly, motivated, and hard-working? Up for a challenge? Ready to grow? If so, you'll thrive on our team. As a valued member of our team, you will work the front counter, the drive-thru, the caf /production line as a sandwich artist or salad maker and other positions as needed. We can offer flexible hours if you are working through school, need a second job, or we can be a starting off point to build your long term career. The most dedicated and effective Team Members will become eligible for promotions to management positions within 4-12 months. If you enjoy a team-oriented environment and a positive work atmosphere, we want to talk with you.
Perks of being a valued Team Member at Covelli Enterprises, a franchisee of Panera Bread:
Flexible hours… work as much or as little as you would like! We hiring for Full Time and Part Time hours.
Team Tipping $$$!
Employee Discounts… your 30 minute breaks will always be delicious!
Opportunity to grow within the Company… over 90% of our Upper Management and Support Teams started within the cafes!
Medical, vision, life insurance & 401(k) with match are available to full time team members after one year.
No Fryers! You won't go home smelling like French Fries!
No late nights! General hours of operation are from 6:00 am-9:00 pm (some cafes and times vary).
Associate Satisfaction Surveys suggests the best part of working for Panera Bread is the friends and relationships you make!
Job Responsibilities:
Preparing and prepping food
Taking food and drink orders
Serving customers
Meeting and greeting customers
Operating cash registers and receiving payment from customers in cash or by credit card
Maintaining dining areas and kitchen areas, including clearing and cleaning tables, emptying trash cans, washing dishes, and vacuuming floors
Promoting positive guest relations
This opportunity is for you if:
You enjoy working with food. (Note: Food service experience is preferred, but not required.)
You enjoy people and have great communication skills.
You want to be part of a fun, energized team that works hard and laughs often.
You like the hustle and bustle of the hospitality industry.
You work well under pressure.
You're committed to health and food safety.
You're at least 16 years of age.