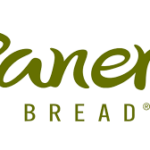 HIRING MANAGEMENT!
*Excellent Work/Life Balance*
*Sixth day pay opportunity when scheduled*
*Medical/Dental/Vision Coverage*
*401K + Company Match*
*Manager Meals*
*Opportunity For Advancement*
Our Panera cafes are upscale, friendly cafes which feature freshly baked breads and pastries. We serve made-to-order soups, salads and sandwiches as well as specialty espresso beverages.
No Fryers / No Late Nights / No Alcohol.
We?re known for our artisan breads, quality soups, salads and sandwiches ? resulting in a grease- and alcohol-free environment for our associates. As a manager, this means no late nights ? but we do hope you?re a morning person.
Managers at our growing cafes supervise staff members to ensure a top quality service experience for our guests.
As a Manager at Panera Bread you would be responsible for providing outstanding leadership to your team. You should be passionate about the industry, inspiring others, coaching, counseling, creating a profitable environment, and delivering an exceptional customer experience. Our Managers must maintain high standards of restaurant cleanliness, sanitation, food quality, and facility management. At Panera Bread, warmth is our business. It's what we do best. We look for like-minded individuals who are ready to surround themselves with fresh food and great people.
We are looking for experienced restaurant professionals with a steady, stable employment track record, an attention to detail, and outstanding interpersonal skills. This is an outstanding opportunity to join a rapidly growing concept.
Essential Duties and Responsibilities
Restaurant management combines strategic planning, shift organization and day-to-day management activities. At Panera Bread, restaurant management is fast-paced, highly demanding and very rewarding.
Typical work activities for Restaurant Managers:
· Taking responsibility for the business performance of the restaurant
· Analyzing and planning restaurant sales levels and profitability
· Creating and executing plans staff development
· Managing to a budget and controlling costs
· Coordinating the entire operation of the restaurant during scheduled shifts
· Greeting customers and doing table visits to ensure customer satisfaction
· Recruiting, training and motivating staff
Education and Experience
· At least 2-3 years restaurant management experience
· Serve Safe Food Certifications a plus
Perks for our employees:
· Competitive salary
· Meal Discounts
· Medical, dental and vision insurance available
· 401(k) plan with a company match
· Paid vacation
· Development opportunities
Physical Standards:
Must be able to stand and exert well-paced mobility for extended periods of time. Must have the ability to lift, glassware, boxes, etc. up to 50 pounds in weight. Must be able to read and write to facilitate communication. Must possess finger and hand dexterity for using small tools and equipment. Responsible for performing the essential responsibilities of this position with or without reasonable accommodation. The manager should notify the company of any reasonable accommodation requests and may need to provide supporting medical documentation.
This job description may not list all duties for this position and the manager in this position may be required to perform other duties to meet business needs.