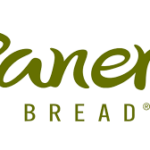 Panera Bread / PR Restaurants is looking for an experienced restaurant Assistant Manager to join our supportive team of dynamic and hard-working cafe professionals. At PR Restaurants, we're committed to setting a higher standard for excellence in every facet of our business – this begins with great leadership, in supporting and motivating our cafe teams to provide unrivaled guest experiences.
We've instilled a universal work culture defined by integrity, optimism, and mutual respect. The wellbeing of every team member is crucial to our success. Help us carry out our mission to 'Rise Above the Rest' by providing the highest-quality customer service experiences for our guests. Apply today for an immediate interview!
Benefits:
Tremendous opportunities for advancement
Competitive salary w/ bonus package
Full benefits package-Medical, dental, vision, company-paid life & disability insurance, 401k with company match
Free meals while working – you never have to pack or buy lunch!
No certifications required
Paid vacation / time off
PRR Company Discounts – discounts, rewards and perks on thousands of popular brands and categories
There's no limit to how far your enthusiasm and ambition can take you at PR Restaurants. If you're ready to 'Rise Above the Rest' and begin a fulfilling career in food & hospitality in a leadership role, connect with us today for an immediate interview!