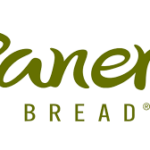 Thorough knowledge and understanding of the Panera menu.
Prepare products, customer orders, check for quality, and assure presentation while following proper food handling sanitation procedures.
Ensure our great food is delivered timely and accurately.
Know the needs of our customers, and provide appropriate communication to ensure satisfaction and handle customer complaints.
Work with others in a team to support Panera Bread bakery/cafe operations.
High energy, positive personality.
Suggestive sell and keep customers informed and aware of products and promotions.
Perform any other duties as assigned by a member of management.
Full time positions with potential for vacation, insurance and 401k.
Preferred Background:
Must be at least 16 years of age.
Food Service or retail sales experience preferred.
Effective oral and written communication skills.
Ability to work well with others.
Ability to be flexible in job positions, work in a fast paced environment and meet all deadlines.
Physical Requirements:
Must be able to lift 40 lbs over head with little or no help.
Must be able to stand for long periods of time with no break.