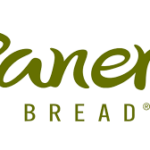 HOURLY RATE + TIPS!!!
Now Hiring Restaurant Crew Members!
Our Panera cafes are upscale, friendly cafes which feature freshly baked breads and pastries. We serve made-to-order soups, salads and sandwiches as well as specialty espresso beverages. We?re known for our artisan breads, quality soups, salads and sandwiches, resulting in a grease and alcohol-free environment for our team members.
No Fryers and No Late Nights.
We take pride in every aspect of our work and perform it with energy and enthusiasm. We need strong team players, with a commitment to serving our guests and creating the warm and friendly atmosphere that Panera is known for.
As a Restaurant Crew Member, you will be responsible for providing excellent customer service for our guests while ensuring a clean, fast, and friendly café environment. A Restaurant Crew Member is trained to listen to our guest?s needs, and deliver it ? fast, accurate and with a friendly smile.
?What else is in it for you? A lot! As a Restaurant Crew Member you will get competitive pay, meal discounts, insurance options, career growth opportunities and flexible scheduling. We're passionate about you and want you on our team!
Physical Standards for a Restaurant Crew Member: Ability to stand and exert mobility in a fast-pace environment for up to six (6) hours in length; frequent reaching, bending, squatting and stooping; ability to safely lift and carry up to 30 pounds repetitively.