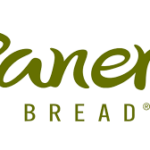 RESTAURANT MANAGER:
BENEFITS OFFERED
401K, Dental, Life, Medical, Vision
EMPLOYMENT TYPE
Full-Time
Panera is looking for Restaurant Managers!
We're growing and we are looking for you! Add to the success of one of our booming markets!
At Panera Bread, we embrace diverse backgrounds, values, and beliefs while living consciously, practicing social responsibility, and providing all associates the opportunity to make a difference. You can see this difference through our food donations, and other community initiatives.
Apply today and be a part of an extended family through the trust and relationships we build with each other, our customers and our communities. Your talents and our vision combine to provide opportunities that promote your individual development and our continued success.
Requirements for this position include:
2 years of restaurant management experience
Minimum age–18 years
Achieve optimal performance from employees by communicating job expectations, scheduling, counseling, coaching, enforcing policies and procedures and performing appraisal reviews.
Control costs by monitoring portion control, food preparation; minimizing waste and examining variances.
Maintain a safe, secure and healthy environment by establishing, following and enforcing federal and state laws, as well as following Panera Bread sanitation standards and procedures.
Benefits provided include:
Comprehensive medical and dental
401K and profit sharing
Paid vacation
Outstanding work environment!
ABOUT PANERA BREAD:
We are Panera. We are bakers of bread. We are fresh from the oven. We are a symbol of warmth and welcome. We are a simple pleasure, honest and genuine. We are a life story told over dinner. We are a long lunch with an old friend. We are your weekday morning ritual. We are the kindest gesture of neighbors. We are home. We are family. We are friends.