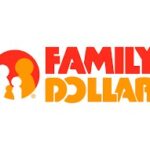 Job Description
Family Dollar Distribution – Supervisor Join Our Team!
Bilingual needed
Hours:
1st shift Shipping Supervisor 7a-3p Mon-Fri
2nd shift Forklift Supervisor 3p-11p Mon-Fri
General Summary:
The role of Supervisor is to support activities of assigned area (Bulk, Shipping, Receiving, Repack and Forklift). This position will also be responsible for directly managing up to 40 non-exempt associates. This person will also plan, assign and direct work and address and resolve operational problems. This position is responsible for embracing Family Dollar's store-centric commitment to customers, customer service and sales.
Principal Duties & Responsibilities:
Ensure that work area is appropriately staffed for assigned shift and that production, quality and safety standards are maintained.
Provide orientation, coaching and training to assigned personnel on department processes and systems. Provide corrective coaching as appropriate.
Create team environment through motivation and positive feedback of associates and through active communication.
Communicate effectively across departments within DC to achieve daily operational goals.
Ensure housekeeping standards are met on a daily basis.
Conduct physical inspections of assigned work area/equipment. Prepare work orders for repairs and requisitions for replacement of equipment.
Provide data input as needed for required reporting.
Other duties as assigned.
Position Requirements:
Must be able to continuously walk the Distribution Center for an extended period of time
Must be able to lift or move up to 60 lbs.
Must be able to work flexible hours and shifts
Minimum Requirements:
Education: High School, GED.
Experience: 1-3 years supervisory experience in a distribution, transportation or warehouse environment.
Job Related Skills: Basic computer skills (MS Office, Windows). Ability to create and manipulate reports (Excel). Ability to learn RETEK. Computer Skills: