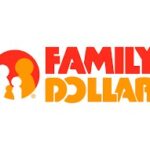 Job Description
GENERAL PURPOSE OF THE POSITION:
The Associate Product Manager develops and executes category, program and item sourcing strategies and tactics to support the Category Teams in achieving overall financial goals for margin, sales, inventory turnover and in-stock levels. Sourcing Coordinators work within a group of categories defined by the Director of Sourcing (or Manager of Sourcing as appropriate), collaborating closely with Category Teams, Quality Assurance, Private Label, Supply Chain, Import Logistics, Suppliers and Service Providers. Core activities encompass the establishment, management, and resolution of program/item sourcing projects.
Principal Duties & Responsibilities:
Partner with Category Teams to develop category sourcing strategies
Collaborate with Category Teams to develop objective worksheets for identified programs and items to be considered for global sourcing activities and potential placement
Define pertinent elements for programs and items, including FOB price targets, trim/labeling/packaging components, product specifications for function and performance, regulatory and safety requirements, etc.
Coordinate and issue communication of objective worksheets and item/program details to all Suppliers.
Regularly maintain tracking and project timeline tools
Monitor and support sample collection, approval and updating processes
Support Director/Manager of Sourcing and Category Team members in defining and monitoring of order and documentation issuance/approval processes to ensure timely deliveries
Collaborate with Quality Assurance Team members, ensuring all product are subjected to and achieve quality assurance guidelines and processes
Collaborate with Private Label Team members to define, manage and execute product projects within designated Private Label policies (when Private Label product is sourced/considered)
Collaborate with Import Logistics to ensure statutory/trade documentation and process requirements are achieved.
Support Director/Manager of Sourcing in the creation and delivery of Category Team and Supplier education and development.
Work with Suppliers to identify opportunity buys.
Other duties and responsibilities as defined
Position Requirements:
Periodic international and domestic travel
Minimum Requirements:
Education: BS/BA or equivalent work experience
Experience: Minimum of 2 years merchandising experience with emphasis in Buying, Sourcing or Product Development
Technical Skills: Intermediate to advanced working knowledge of Microsoft Office desktop applications, inclusive of Excel, Word, Access, PowerPoint and Outlook.