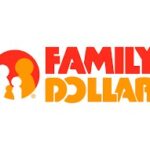 Job Description
General Summary:
Assistant Buyers collaborate with Buyers to ensure company sales and profitability objectives are met through support of a primary merchandise category or categories. This position assists with the planning, purchasing, controlling and merchandising of assigned categories to support the Buyer, maximize the effectiveness of the Buying Unit and achieve sales, profits and market share objectives for the Company. Assistant Buyers support Buyers in sourcing, evaluating, negotiating and pricing products for specific merchandise lines. This responsibility includes day-to-day operational and administrative functions to ensure smooth operations within the buying department. Assistant Buyers must possess and rely on product and industry experience to plan, execute and accomplish goals. This position is responsible for embracing Family Dollar's store-centric commitment to customers, customer service and sales.
Principal Duties & Responsibilities:
In conjunction with Buyers, develop competitive customer and market strategies that involve targeted merchandise selection, proper assortment and accurate pricing plans
In conjunction with Buyers, create/select ads and endcaps for stores. Proof read ads and coupons prior to review with Buyers to ensure accuracy
Assist Buyers with all fashion, seasonal and other applicable programs to maximize sales and achieve company goals
Create Microstrategy and other reports as requested by Buyers
Analyze categories on a regular basis to identify opportunities, trends, and sales shortfalls. Review findings with Buyers and design specific, targeted action plans to enhance sales
Actively participate in the approval process for all decisions pertaining to assortment planning
Participate in the pre and post line review process as needed, which may include generating reports, performing data analysis, working with schematics to create planograms, working with replenishment and following up on vendor responsibilities
Obtain samples and provide direction during advertising promotions. Perform quality control to ensure correct information is provided for both ads and signage
Assist Buyers with maintaining and tracking all funding (i.e. quarterly damage billings, co-op, special billings, vendor billings, etc.). Reconcile monthly co-op against advertising report and maintain yearly vendor co-op reports
Ensure merchandise quality standards are maintained in accordance with established Buyer specifications and FDS standards. In consort with the Quality Control Director and Buyers, actively work to identify and resolve quality issues
Maintain collaborative vendor partnerships, negotiate where applicable, and resolve vendor issues in a timely manner
Develop strong, collaborative internal relationships with Replenishment, Planning, Allocation and other departments to ensure departmental goals are understood and executed
Design and implement (with guidance from Buyers) an ongoing "action learning" program to gain proficiency in responsibilities such as negotiating, line reviews, demographic analysis, etc.
Continuously build upon and increase industry and product knowledge by reading monthly industry reports and enhancing systems knowledge
Shop local Family Dollar stores, as well as other comparative retail stores, on a regular basis to identify new trends and opportunities, evaluate merchandise mix, evaluate competition, and translate findings into executable product plans
Responsible for limited work-related travel (approximately 5-10% of the time)
Other job-related duties as assigned
Minimum Requirements:
Education: Bachelor's Degree from a four-year college or university or Associates Degree with additional experience / training preferred.
Experience: One (1) or more years of retail, buying, purchasing, replenishment or similar job-related experience.
Technical Skills: Must be proficient in the use of Microsoft Office desktop applications and Windows-based programs, as well as retail math; Merchandising, product, trend and analytical skills beneficial.