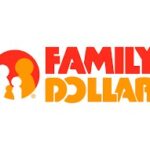 Job Description
Branch out with a warehouse career at Dollar Tree/Family Dollar!
We are looking for industrial athletes to join our amazing warehouse team! As a warehouse associate, you'll get to make a difference in a fast-paced, automated distribution center. Join us – You'll be proud to work for a successful, stable, growing Fortune 135 Company that is 100% committed to the safety of its Associates, helps families live lives better, and serves our communities in this time of need.
Excellent Total Compensation Package for Our Distribution Center Associates!
Earn $19.10/hour
Full-time position
Mid Shift: Monday to Friday, 12p to 8:30pm, with mandatory overtime
Our warehouse benefit package is one of the best in the industry!
Benefits include medical, dental, vision, life insurance, short and long term disability, flexible spending accounts, 401(k), annual merit increases, discounted stock purchase plan, primary care giver, parental leaves, daily pay, and employee assistance program.
Principal Duties & Responsibilities:
Provides quality customer service communications to Stores, DC Operations, Store Support Center Team and Carriers in a fast paced environment.
Utilizes effective decision making in the assignment of freight to dedicated carriers and fleet drivers to maximize utilization per truck and reduce transportation expenses.
Proactively drives the outbound carriers' performance to ensure timely service.
Ensures compliance with dedicated drivers.
Trains dedicated carrier personnel and fleet drivers on seal integrity, trip sheet process, recycling cardboard, tote and repack return process as well as the trailer inspection process. (NC Fleet Only)
Cross-trains individual duties with those of peers to ensure all daily accountabilities are met.
Coordinates the timely pickup and delivery of all inbound tenders (backhauls) ensuring product is received in a timely manner.
Manages import container pools to ensure the DC has a plan for their efficient unload while eliminating unnecessary expenses.
Provides accurate data entry in all required management systems and data warehouses.
Supports claims process to ensure carrier/fleet procedures are being followed and departmental credits are received.
Identifies operational trends, provides analysis of root cause and implements processes to provide continuous improvement to the operation.
Maintains confidentiality of sensitive information.
Follows set safety procedures and guidelines to maximize personal safety.
Maintains an organized work area and promotes a safe working environment within the Transportation department.
Follows all Company policies and procedures.
All other duties as assigned. Dollar Tree/Family Dollar is an equal opportunity employer.