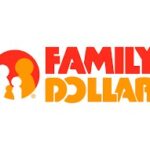 Job Description
Family Dollar/Dollar Tree Distribution Center
Location: St. George, Utah
Wages starting at: $24.00 per hour.
Branch out with a maintenance technician career at Family Dollar/Dollar Tree!
We need skilled maintenance technicians to join our amazing warehouse team!
You'll get to make a difference as a technician maintaining our state-of-the-art, fast-paced, automated distribution center. Join us – You'll be proud to work as a Maintenance Technician for a successful, stable, growing Fortune 135 Company that is 100% committed to the safety of its Associates, helps families live lives better, and serves our communities in this time of need.
Our maintenance technician benefit package is one of the best in the industry!
Benefits include medical, dental, vision, life insurance, short and long term disability, flexible spending accounts, 401(k), annual merit increases, discounted stock purchase plan, primary care giver, parental leaves, daily pay, and employee assistance program.
Priceless experience in a career that offers a lot of variety each day.
Career growth potential: If you have the drive and energy, a career with Dollar Tree can take you just about anywhere you want to go.
We're proud of our maintenance team: We rely on our talented Maintenance Technicians to safely construct, install, repair, troubleshoot, and maintain equipment, machinery, structures and electrical systems within the distribution center. Our mechanic team expertly performs preventative maintenance as well as routine and emergency repairs throughout the building. They work as a team and have fun!
We're looking for skilled technicians:
Skills: Mechanical/electrical/controls/networking troubleshooting; strong electrical, mechanical and mathematical abilities; welding, hand and power tools and electrical motors; PC literacy/familiarity with Internet-based software and MS Office; and ability to periodically lift up to 70 lbs.
Experience: 2+ years in mechanical troubleshooting, maintenance and/or installation; conveyor and/or sortation equipment; warehouse/distribution center background.
Dollar Tree/Family Dollar is an equal opportunity employee