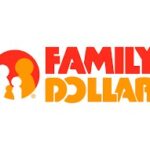 Job Description
Summary of Position:
In this important role, you will direct, support and train district and store management in the design, development, administration, monitoring and implementation of activities related to the protection of company assets. Report incidents where there are risks for loss, violations of company policies or procedures and operational concerns or issues.
Job Responsibilities:
In coordination with corporate Asset Protection, assist in the development and presentation of management and Asset Protection awareness seminars for store and district meetings
Assist Operations in establishing and monitoring action plans and controls in locations designated as "critical" shrink stores
Assist the Operations team and Regional Director of Asset Protection to establish and monitor shrink goals for retail locations
Administer and conduct Asset Protection audits to create awareness, detect areas of vulnerability and/or violations of policies
Provide direction, coaching and support with the investigation of suspected dishonesty, fraud, and known crimes at locations where needed
Conduct investigations of large cash losses, robberies, burglaries, etc.
Monitor, analyze, and follow-up on statistical data related to inventory or cash losses
Maintain knowledge of Asset Protection trends, laws and governmental compliance
Assist Risk Management with on-site support when violations of federal or state codes occur and in times of unusual occurrences or losses
Assist in coordination of physical security programs (alarms, CCTV, safes)
Assist Risk Management in administering the Corporate Safety Program
Assist Risk Management in governmental compliance
Maintain timely and accurate reporting to corporate Asset Protection for company loss incidents
Minimum Requirements:
5 – 7 years of multi-until retail AP/LP experience
College degree preferred
Wicklander certified
Excellent written and oral communication skills
Training and coaching of field management in CCTV operations
Strong investigative and interviewing skills
Ability to maintain confidentiality in all interactions
Dollar Tree | Family Dollar proudly offers our Regional Asset Protection Managers with the opportunity to earn a bonus if key performance goals are achieved.
The pay for this role will be in the range of $93,500-$103,300, with the actual pay being based on experience.
We value our Associates' contributions to our success, which drives us to invest in the most important element of our organization: our people.
As we work towards a healthier future, we provide eligible associates with the following:
Health and welfare programs including medical, pharmacy, dental, and vision
Employee Assistance Program
Paid Time Off
Retirement Plans
Employee Stock Purchase Program
Annual Restricted Stock Unit Award