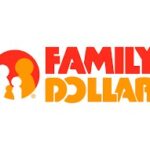 Job Description
General Summary:
The Market Investigator is responsible for confirming that the market's stores operations and daily functions comply with Company programs and policies. Monitor and measure store process performance in these categories: Office/Cash Sales, Loss Prevention, Physical Security, Safety and Personnel Training and Development. This position will report directly to the Director, Loss Prevention or Regional Manager, Loss Prevention and will interface frequently with Field Managers and Corporate Business Partners.
Principal Duties & Responsibilities:
Conduct Monthly Stores LP Audit and score store performance based on specific criteria. Report audit findings to Store Manager, Field Manager and Corporate Management.
Advise and consult with Store Managers on improving the in-store experience based on store audits.
Train Store Managers on Family Dollar procedure and compliance to include Cash Management, Loss Prevention, Physical Security, Safety, Robbery Prevention, Product Freshness and Display Compliance. Assist Store Managers in training their Team Members in these areas.
Plan and facilitate storewide meetings to review procedures/policies with Asset Protection Specialists (APS), store Team Members and Store Managers.
Proficiently utilize exception reporting (XBR & SAER) and partnership with Corporate Sales Audit Department to monitor District Cash and Sales (OIS) losses and investigate cash or inventory loss trends.
Monitor and manage District's Target Program and weekly exception reporting to improve the market's stores inventory results.
Conducts in store surveillances using Loss Prevention tools I-Verify and DVR to identify and escalate potential internal integrity issues, safety concerns, fines, lost sales and others.
Conducts Loss Prevention Quality Store Visits (LPQSV) including Honesty Conversations with store's team members.
Ensure that Store's Asset Protection Equipment is in good working order and is being utilized effectively, including: CCTV, Interactive CCTV, Exit Alarms, Burglar Alarms, Safes, Drop Boxes and Checkpoint.
Report suspected fraudulent activity to Loss Prevention Business Partners.
Assist with special projects that impact given market (i.e. Target Program and Shrink Impact Stores)
Follows and assures the implementation of all Company Policies and Procedures.
All other projects/duties as assigned.
Minimum Requirements:
Education: Completion of high school or equivalent; college preferred. Ability to read, interpret and explain to others operational directives (e.g., merchandise schematics, etc.).
Experience: Prefer store management experience in retail, grocery or drug store environments. Field experience in local market and/or loss prevention training a plus. Previous experience facilitating large group training sessions.
Requirements: Proven organizational, analytical and problem-solving skills. Intermediate Microsoft Office proficiency (Outlook, Word, Excel and Access.). Ability to travel locally and overnight as needed. Valid Driver's License
Availability: Ability to work flexible, full-time schedule to include days, evenings, weekends and holidays.
The pay for this role will be in the range of $70,700 – $74,400, with the actual pay being based on experience.
We value our Associates' contributions to our success, which drives us to invest in the most important element of our organization: our people.
As we work towards a healthier future, we provide eligible associates with the following:
Health and welfare programs including medical, pharmacy, dental, and vision
Employee Assistance Program
Paid Time Off
Retirement Plans
Employee Stock Purchase Program
Annual Restricted Stock Unit Award