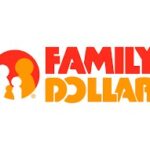 Job Description
Regional Director, Store Operations
General Summary:
Provides and models respectful service. Plans, controls and directs the activities of regional operations with full profit and loss responsibility. Acts within the scope of corporate objectives and policies to accomplish goals. Provides guidance and support to district management on staff development, operational excellence and profitability. District Managers and Area Operations Managers report directly to this position.
Principal Duties & Responsibilities:
Ensures positive customer experience delivered by all stores in assigned area.
Manage and develop District Support, District Managers and Area Operations Managers for future growth.
Meet and/or exceed organizational goals related to sales, profitability and operating costs for assigned area.
Monitor, assess and evaluate regional performance through sales, operating cost, inventory, shrink, trend and other data analysis. Provide advice and counsel to District support, District Managers and Area Operations Managers on appropriate action plans and activities to meet operational and financial goals,
Manages operations budget through supervision and guidance of District Managers and Area Operations Managers. Reviews and interprets financial and operational information as appropriate. Coordinates periodic financial and/or operational analyses and prepares financial/business reports for Store Operations on a regular basis.
Facilitate new store development process by working with real estate; construction and other functional departments in ensuring all operational commitments are fulfilled.
Represent regional concerns and issues to senior management across functions throughout Family Dollar organization.
Ensure appropriate staffing levels for current and projected needs through use of established programs and development of direct reports through succession planning process and tools.
Provide training, development and performance management for direct reports.
Follows all Company Policies and Procedures.
Other duties as assigned
Position Requirements:
Valid Driver's License
Ability to work flexible, full-time schedule to include days, evenings, weekends and holidays.
Ability to travel locally and overnight as needed.
Minimum Requirements:
Education: Completion of high school or equivalent; college preferred. Ability to read, interpret and explain to others operational directives (e.g. merchandise schematics, etc.).
Experience: 5-10 years multi-store management experience in retail, grocery or drug store environments.
Job Related Skills: Experience in the following: ability to drive sales within region of coverage, training and development of team, improvement of shrink within region and ability to improve turnover.
*This role can be based out of Greenville, SC Chattanooga, TN or Knoxville, TN and will support the surrounding areas.
We are required to obtain individual licenses for those of our stores that sell alcohol and/or tobacco. As a manager, you may be required by the local jurisdiction where a store is situated to provide certain detailed background information necessary to obtain a license to sell alcoholic beverages / tobacco products. While some of the required information may seem outdated or unnecessary, we must comply with these requirements in order to obtain an alcohol / tobacco license which often increases revenue, drives sales and improves bonus Potential. You will receive full training regarding any applicable rules and regulations and, while you will be required to provide the information needed for any permit or application, all required documents will be prepared for you by our professionals.