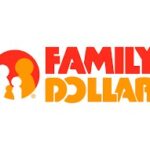 Job Description
General Summary:
Provides service to the Distribution Center by providing trailers for Shipping and Receiving.
Principal Duties & Responsibilities:
Transports trailers in a timely and safe manner.
Keeps a constant supply of trailers to the Just-In-Time, Shipping and Receiving departments.
Recognizes and addresses potential problems that may shut the Distribution Center down and/or stop the flow of traffic on the yard.
Notifies Receiving Manager, Shipping Manager and/or Transportation of all potential problems.
Monitors the flow of trailers and traffic on the yard.
Organizes the yard as to loaded, inbound, empty and identifies all trailers.
Communicates with Carrier drivers as to proper location to drop loaded and empty trailers.
Performs tire and equipment checks on the yard when applicable.
Conducts pre-trip/post trip on Switcher equipment and notifies Transportation of any issues with equipment.
Chocks and unchocks trailers per standard procedures.
Reports any and all incidents or accidents to Transportation Management. Reports any and all incidents or accidents, during the off shifts, to DC Management.
Follows set safety procedures and guidelines to maximize personal safety, to include operating equipment at a safe speed.
Maintains an organized work area and promotes a safe working environment within the Transportation department.
Follows all Company policies and procedures.
All other duties as assigned.
Position Requirements
Education: High School diploma or equivalent preferred. Truck driving school preferred.
Experience: At least 1 year of switching experience preferred or experience backing up tractors and trailers.
Physical Requirements: Able to perform essential functions of the job, with or without reasonable accommodation. These tasks require the ability to frequently lift and move up to 60 pounds. The Team Member should have adequate fitness level to meet the demands of frequent lifting, walking, standing, moderate climbing, occasional sitting, stooping and kneeling with or without reasonable accommodation. Team Member will be required to use Personal Protective Equipment (PPE) per Transportation requirements. Due to the high safety nature of this position, all Switchers must meet the following physical requirements: 20/40 correctable vision in each eye (glasses or contact lenses are acceptable), diabetes controlled through diet or oral medication (needle injected insulin not accepted), blood pressure no greater than 180/110 (prescription medication to control blood pressure is permitted), and blood sugar level under 200. Use of a Schedule 1 drug, amphetamine, narcotic or any other habit forming drug is not permitted. A stress test will be required if you have a current diagnosis of cardiac insufficiency, collapse, congestive cardiac failure or any other cardiovascular disease.
Certifications: Must be 21 years of age. Must possess a valid driver's license, Class A CDL preferred. Must not have a Driving While Impaired, Operating While Impaired or Driving Under the Influence and a clean Motor Vehicle Record. Team Member will complete an annual violation and review record and provide authorization for an annual MVR.
Working Conditions: Team Member will work outside and will be exposed to extreme weather conditions. Team Member may also be exposed to moving mechanical parts or equipment, fumes and airborne particles as regulated by OSHA. Associates may normally be exposed to and required to perform the handling, packaging, processing, storage, disposal or transport of hazardous materials, the operation of a motor vehicle, palletized equipment, machinery or power tools, repairing, maintaining or monitoring the performance or operation of any equipment, where the malfunction or disruption of which could result in injury or property damage, the operation, maintenance or oversight of infrastructure including, but not limited to, electric, gas, and water utilities, power generation or distribution and the extraction, compression, processing, handling, packaging, storage, disposal, treatment or transport of potentially volatile, flammable, combustible chemicals.
Availability: Team Member will perform shift work and must be willing to work overtime, weekends and/or holidays.
Critical Skills
Communication Skills: Must be able to effectively communicate with co-workers and management team.
Flexible: Adapts readily to new situations and ways of working. Initiates action and makes decision.
Problem Solving: Identifies problems and finds solutions to them. Isolates problem areas and uses appropriate techniques to solve them.
Quality Conscious: Is committed to achieving and maintaining high standards. Ensures own work is correct.
Reliable: Consistent and dependable. Follows supervisors' instructions. Respects Company policies and procedures.
Safety Conscious: Does not put self or others at risk of injury. Must be aware of personal responsibility in safety of themselves and others and acts accordingly.
Technically Capable: Applies relevant knowledge, skills and procedures to all technical aspects of the job.
Organizational Competencies:
A competency is a characteristic of a Team Member that contributes to successful job performance and the achievement of company goals and objectives. Organizational Competencies are the behaviors, skills, knowledge, and abilities of Team Members that have a significant impact on Family Dollar's organizational results.
Customer Focus: Dedicated to providing the highest quality products and services which meet or exceed the needs and requirements of internal and external customers. Understands customers' expectations and utilizes that knowledge to continuously improve products and services. Makes decisions and takes action with end users in mind. Establishes and maintains effective relationships with internal and external customers and gains their trust and respect.
Results Driven: Takes initiative and engages in work activities that have clearly defined and communicated end results. Prioritizes work appropriately and ensures that the most important tasks are completed expediently. Anticipates barriers to progress and takes appropriate action without waiting for direction. Follows through to ensure that tasks are completed with a sense of urgency. Drives self and others for results, and looks for opportunities to increase effectiveness and reduce costs.