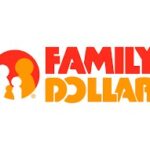 Job Description
Hiring on 1st Shift AND 2nd Shift!
General Summary:
Earn up to $18.00/hr!
Assists with the maintenance and up keep of the Distribution Center, Front Office area and grounds. Maintains the upkeep of all Powered Pallet Jacks (PPJs).
Principal Duties & Responsibilities:
Develops knowledge base of different systems within the Distribution Center.
Communicates effectively with others to minimize potential downtime of equipment.
Follows work orders in achieving productivity
Makes sure workmanship is of highest quality.
Ensures all PPJs, are properly maintained for efficient performance to include but not limited to: being rotated on first in, first out basis, tracking the charging of each jack and are all batteries are fully charged when being loaded onto a trailer.
Ensures all material handling equipment batteries are properly maintained for efficient performance and changed when needed.
Completes the daily P.I.T. checklist to ensure equipment is working properly and reports any defects to management and/or maintenance.
Operates P.I.T. in a safe manner.
Follows set safety procedures and guidelines to maximize personal safety.
Maintains an organized work area and promotes a safe working environment with the Maintenance department.
Follows all Company policies and procedures.
All other duties as assigned.
Position Requirements
Education: High School preferred.
Experience: Must have basic mechanical aptitude and general knowledge of electrical safety procedures. 3-6 months maintenance experience preferred. Must be able to supply own hand tools as indicated by manager.
Physical Requirements: Able to perform essential functions of the job, with or without reasonable accommodation. These tasks require the ability to occasionally lift up to 50 pounds. The Team Member should have adequate fitness level to meet the demands of frequent lifting, walking, standing, moderate climbing, occasional sitting, stooping and kneeling with or without reasonable accommodation. May be required to operate P.I.T. equipment. Team Member will be required to use Personal Protective Equipment (PPE) per Distribution Center requirements.
Working Conditions: Team Member will work in a non-climate controlled atmosphere, in which outside weather conditions greatly affect the building's temperature although fans and heaters are used. Team member may also work outside of the Distribution Center which may expose them to adverse weather conditions. Team Member may be occasionally required to work on a platform raised to 60 feet Team Member may also be exposed to moving mechanical parts or equipment, fumes and airborne particles as regulated by OSHA. Associates may normally be exposed to and required to perform the handling, packaging, processing, storage, disposal or transport of hazardous materials, the operation of a motor vehicle, palletized equipment, machinery or power tools, repairing, maintaining or monitoring the performance or operation of any equipment, where the malfunction or disruption of which could result in injury or property damage, the operation, maintenance or oversight of infrastructure including, but not limited to, electric, gas, and water utilities, power generation or distribution and the extraction, compression, processing, handling, packaging, storage, disposal, treatment or transport of potentially volatile, flammable, combustible chemicals.
Availability: Team Member will perform shift work and must be willing to work overtime, weekends and/or holidays.
Critical Skills
Communication Skills: Must be able to effectively communicate with co-workers and management team.
Physically Capable: Has the necessary hand and motor skills needed to perform essential work activities.
Problem Solving: Identifies problems and finds solutions to them. Isolates problem areas and uses appropriate techniques to solve them.
Quality Conscious: Is committed to achieving and maintaining high standards. Ensures own work is correct.
Reliable: Consistent and dependable. Follows supervisors' instructions. Respects Company policies and procedures.
Safety Conscious: Does not put self or others at risk of injury. Must be aware of personal responsibility in safety of themselves and others and acts accordingly.
Strong Organizational Skills: Able to perform multiple activities successfully; establishes clear goals and objectives and is effective at managing time/priorities.
Technically Capable: Applies relevant knowledge, skills and procedures to all technical aspects of the job.