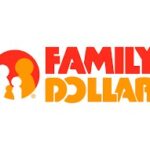 Job Description
With over 8,000 stores, Family Dollar Stores offers opportunity for those seeking advancement.
We are currently seeking a District Manager for Store Operations.
RESPONSIBILITIES:
Our District Managers are responsible for maximizing company profits. As a District Manager you will coordinate and evaluate the merchandising, operational, and expense control programs for up to 20 Family Dollar stores. Success depends on your ability to hire, train, and motivate your team in our fast-paced, challenging and compelling environment. If you have strong experience in discount, grocery, drug store or variety store multi-unit management, please apply today! We have immediate positions available and comprehensive training will be provided for those selected.
· Exceeding operational goals as related to sales, profitability and expenses through implementation of established programs and processes
· People Management – Sourcing, Recruiting, Selecting and developing diverse talent for the district
· Managing operational budgets
· Developing and implementing short and long term goals
· Participating in special needs or future projects as needed
· Demonstrated strong analytical, organizational, problem solving, and communication skills with all levels of management
· Demonstrated abilities with Human Resource and Asset Protection issues
QUALIFICATIONS:
· Experience: at least 5 years retail with at least 2 years of multi-store experience
· Ability to build an effective team
· Strong business acumen
· Customer service focused
· Ability to make quality decisions
· Must successfully source, identify and develop direct reports
· Exhibits drive for results
· Managing through systems
· Managerial courage
· Process management
· Ability to manage and measure work
· Ability to motivate others
· Presentation skills
· Working knowledge of Microsoft Office
· Education: High School or GED required, Bachelor's degree preferred
· Travel: Up to 25% with occasional over nights
· Ability to relocate a plus
Family Dollar proudly offers our District Managers with the opportunity to earn a quarterly bonus if key performance goals are achieved.
We value our Associates' contributions to our success, which drives us to invest in the most important element of our organization: our people.
As we work towards a healthier future, we provide eligible associates with the following:
Health and welfare programs including medical, pharmacy, dental, and vision
Employee Assistance Program
Paid Time Off
Retirement Plans
Employee Stock Purchase Program
We are required to obtain individual licenses for those of our stores that sell alcohol and/or tobacco. As a manager, you may be required by the local jurisdiction where a store is situated to provide certain detailed background information necessary to obtain a license to sell alcoholic beverages / tobacco products. While some of the required information may seem outdated or unnecessary, we must comply with these requirements in order to obtain an alcohol / tobacco license which often increases revenue, drives sales and improves bonus Potential. You will receive full training regarding any applicable rules and regulations and, while you will be required to provide the information needed for any permit or application, all required documents will be prepared for you by our professionals.