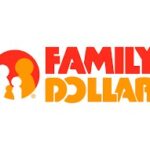 Job Description
ABOUT US
Based in Chesapeake, VA, Dollar Tree, Inc. operates more than 16,000 stores across the 48 contiguous states and five Canadian provinces, supported by a coast-to-coast logistics network and more than 210,000 associates. With two iconic brands, Dollar Tree and Family Dollar, and a history of opening hundreds of stores each year, the company has grown its store formats to serve customers in all types of geographic markets. Come help us grow!
THE OPPORTUNITY
In this important role, you will lead the Asset Protection efforts in our largest and most complex markets. You will direct, support, and train Asset Protection RAPM's and Market Investigators, as well as district and store management, in the design, development, administration, monitoring, and implementation of activities related to the protection of company assets.
Specific responsibilities include but are not limited to:
Assist the operations team in delivering shrink results in your area of responsibility.
Selecting, training, coaching, and leading a team of Asset Protection professionals.
Assist operations in establishing data driven action plans in high shrink locations.
Monitor, analyze, and follow-up on statistical data related to inventory or cash losses.
Lead the Asset Protection team in internal and external theft investigations and resolution.
Lead the Asset Protection team in investigation of robberies, burglaries, and other serious incidents.
Lead the Asset Protection team in conducting audits and store visits to monitor and drive progress.
Maintain knowledge or Asset Protection trends, laws, and governmental compliance.
Build and maintain partnerships with Law Enforcement partners and ORC associations.
Maintain and lead timely and accurate reporting to corporate Asset Protection for company loss incidents.
Minimum Requirements/Qualifications:
Bachelor's degree preferred
5 – 7 years prior experience in multi-unit Retail Asset Protection/Loss Prevention
Excellent written, analytical, and creative critical thinking skills
Possess strong people skills the ability to quickly develop relationships and communicate with multiple internal and external business partners.
Analytical Thinking and problem solving – able to creatively solve problems, innovative approaches where required. Ability to objectively interpret research, extract insights, and communicate.
Detailed oriented and coordination of multiple priorities in a fast-paced dynamic environment.
Ability to work flexible schedule. Occasional overnight travel required.