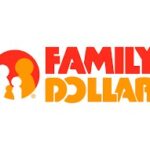 Job Description
Family Dollar wants you to join our team of, energetic, and hard-working associates and leaders! We are seeking Full-Time Store Managers for full time opportunities in a fast paced work environment!
Work where you love to shop! Family Dollar is hiring in your neighborhood. Avoid long commutes and set your own course to success by applying today.
We offer generous benefits, flexible work schedules and the ability to work today and get paid tomorrow.
Family Dollar Store Managers provide leadership, sales management and customer service in all aspect of managing a Family Dollar store. They are responsible for building strong teams to support the communities we serve.
THE VALUE YOU ADD:
Drive results of business operations
Leading/Development of Store Associates
Driving Sales
Leading Great Customer Service
Asset Management
Close Community Partnership
Bring relevant solution to the business
WHAT'S IN IT FOR YOU?
Thriving Culture based on Teamwork
National Fortune 150 Company
Career Advancement Opportunities
Training and Development
Define your earning potential in our pay for performance environment
Skills & Competencies: Results Driven, Communication Skills, Relationship Management.
Position Requirements:
Education: High school graduation or equivalent experience preferred.
Experience: Retail Management experience preferred.
Physical Requirements: Ability to regularly lift up to 40 lbs. (and occasionally, up to 55 lbs.) from floor level to above shoulder height; must be able to meet demands of frequent walking, standing, stooping, kneeling, climbing, pushing, pulling, and repetitive lifting, with or without reasonable accommodation.
Availability: Ability to work flexible, full-time schedule to include days, evenings, weekends, and holidays.
Family Dollar proudly offers our store managers with an opportunity to earn a bonus each month if key performance goals are achieved.
We value our Associates' contributions to our success, which drives us to invest in the most important element of our organization: our people.
As we work towards a healthier future, we provide eligible associates with the following:
Health and welfare programs including medical, pharmacy, dental, and vision
Employee Assistance Program
Paid Time Off
Retirement Plans
Employee Stock Purchase Program
We are required to obtain individual licenses for those of our stores that sell alcohol and/or tobacco. As a manager, you may be required by the local jurisdiction where a store is situated to provide certain detailed background information necessary to obtain a license to sell alcoholic beverages / tobacco products. While some of the required information may seem outdated or unnecessary, we must comply with these requirements in order to obtain an alcohol / tobacco license which often increases revenue, drives sales and improves bonus Potential. You will receive full training regarding any applicable rules and regulations and, while you will be required to provide the information needed for any permit or application, all required documents will be prepared for you by our professionals.