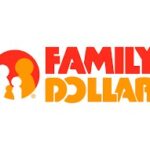 Job Description
Are you looking to join one of the best retail teams in America? Creating a culture that provides a compelling place to shop, work and invest is essential to achieving our corporate goals and you can help us succeed in that by becoming a DC Supervisor at Family Dollar's Maquoketa, IA Distribution Center on 2nd shift (Monday-Thursday 7pm-5:30am).
This person is a first line supervisor supporting activities of an assigned area (Bulk, Shipping, Receiving, Repack, Forklift) on 1st shift. Directly manage up to 40 non-exempt associates. Plan, assign and direct work and address and resolve operational problems.
Primary Duties include:
1. Ensure that work area is appropriately staffed for assigned shift and that production, quality and safety standards are maintained.
2. Provide orientation, coaching and training to assigned personnel on department processes and systems. Provide corrective actions as appropriate.
3. Create team environment through motivation and positive feedback of associates and through active communication.
4. Communicate effectively across departments within DC to achieve daily operational goals.
5. Ensure housekeeping standards are met on a daily basis.
6. Conduct physical inspections of assigned work area/equipment. Prepare work orders for repairs and requisitions for replacement of equipment.
7. Provide data input as needed for required reporting.
Our ideal candidate will have a minimum of 1 – 3 years of supervisory/management experience in an automated distribution or production environment. Familiarity with Radio Frequency and pick-to-light systems desired. Must be flexible to work multi-shifts in a fast-paced production environment. Excellent oral, written communication and interpersonal skills are key for all positions, as well as strong planning and organization skills. MS Office Suite proficiency a plus.