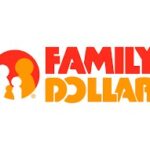 Job Description
​​​​Receiving Checker – 3rd Shift (Sunday-Thursday 8PM – 4:30AM)
General Summary:
Unloads and receives all inbound merchandise. Checks accuracy before receiving merchandise into the Catalyst/WMS system. Utilizes a lumper service. Builds and secures pallets for storage. Properly processes required paperwork. Maintains a safe and clean work environment.
Principal Duties & Responsibilities:
Verifies purchase orders, to include that the Bills of Lading matches the items on the purchase order and that all information matches corresponding paperwork (inner pack, dimensions and carton quantity), counting all products to ensure information is correct.
Achieves set standards (engineer or productivity) on a daily, weekly and monthly basis.
Constructs pallets in accordance with dimensions on paperwork.
Determines and sets up dimensions and pallet (high/tie). Notifies Inventory Control if an item does not have a pick slot.
Instructs Lumper service in proper and safe building of pallets in accordance with company procedures, policy and guidelines to assure freight is unloaded in a timely manner.
Applies proper decal/license and secures pallet using shrink-wrap or tape.
Processes paperwork, ensuring it is signed, reconciled and correct.
Receives approval for changing information by notifying Slot Clerk of differences found between the paperwork and actual merchandise.
Informs management of anything that will prohibit the timely processing of merchandise.
Completes the daily PIT checklist to ensure equipment is working properly and reports any defects to management and/or maintenance.
Operates PIT equipment in a safe manner.
Follows set safety procedures and guidelines to maximize personal safety.
Maintains an organized work area and promotes a safe working environment with the Receiving department.
Follows all Company policies and procedures.
All other duties as assigned.