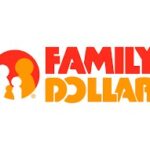 Job Description
MAINTENANCE MULTI SKILLED TECHNICIAN
Family Dollar Distribution Center
Location: Ashley, Indiana
2nd Shift
3rd Shift
Branch out with a maintenance technician career at Family Dollar!
We need skilled maintenance technicians to join our amazing warehouse team!
You'll get to make a difference as a technician maintaining our state-of-the-art, fast-paced, automated distribution center. Join us – You'll be proud to work as a Maintenance Technician for a successful, stable, growing Fortune 135 Company that is 100% committed to the safety of its Associates, helps families live lives better, and serves our communities in this time of need.
Our maintenance technician benefit package is one of the best in the industry!
Health care choices to suit your personal needs
Free basic life insurance for full-time associates!
Additional benefits include dental, vision, voluntary life insurance, short and long term disability, flexible spending accounts, 401(k), annual merit increases, discounted stock purchase plan, primary care giver, parental leaves, daily pay, and employee assistance program.
Priceless experience in a career that offers a lot of variety each day.
Career growth potential: If you have the drive and energy, a career with Dollar Tree can take you just about anywhere you want to go.
We're proud of our maintenance team: We rely on our talented Maintenance Technicians to safely construct, install, repair, troubleshoot, and maintain equipment, machinery, structures and electrical systems within the distribution center. Our mechanic team expertly performs preventative maintenance as well as routine and emergency repairs throughout the building. They work as a team and have fun!
We're looking for skilled technicians:
Skills: Mechanical/electrical/controls/networking troubleshooting; strong electrical, mechanical and mathematical abilities; welding, hand and power tools and electrical motors; PC literacy/familiarity with Internet-based software and MS Office; and ability to periodically lift up to 70 lbs.
Experience: 2+ years in mechanical troubleshooting, maintenance and/or installation; conveyor and/or sortation equipment; warehouse/distribution center background.
Principal Duties & Responsibilities:
As directed, work with and oversee Technician Levels I and II.
Proficiently utilizes CMMS to retrieve and complete work orders, ensuring parts are properly withdrawn for inventory and accounted for on appropriate work order.
Utilize CMMS to assign work to Technician Levels I and II.
Assist Maintenance Manager with audits of maintenance performed to ensure highest quality.
Analyze maintenance projects to determine least disruptive and most cost-effective implementations.
Troubleshoots and repairs all conveyor systems under time constraints to included motors, motor controllers, control cabinets, detectors, and sensors.
Must be able to pass Powered Material Handling Equipment Certification
Troubleshoots and repairs all Powered Industrial Equipment under time constraints.
Completes daily power equipment checklist to ensure equipment is working properly and report any defects to management and/or maintenance.
Operates powered equipment in a safe manner.
Must be able to complete on-line Computer Based training on time and as scheduled
Follows set safety procedures and guidelines to maximize personal safety.
Maintains an organized work area and promotes a safe working environment.
Must be able to actively pursue individual development by communicating opportunities to manager and assist with development of action plans to advance opportunities.
Understand and able to troubleshoot local area data communication, PLC / PC controlled devices.
Proficient with Microsoft Office – Word, Excel, and Power Point.
Develops knowledge base of different systems within the Distribution Center and participate in training Technician Levels I and II.
Initiates and implements new procedures to keep present equipment/systems operating at 100% efficiency.
Communicates effectively with others to minimize potential downtime of equipment.
Makes sure workmanship is of highest quality.
Follows all Company policies and procedures.
All other duties as assigned.
​​​​Dollar Tree/Family Dollar is an equal opportunity employer
By submitting my application to Dollar Tree, I authorize Dollar Tree to communicate with me by transmitting SMS/text messages and transmitting prerecorded messages related to my application and/or employment to the telephone number(s) provided in my application, or by emailing me to the email address used to transmit my application or by the email address provided in my application.