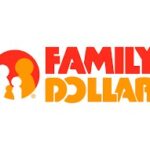 Job Description
Family Dollar Distribution Center in Ashley, Indiana is looking to add a strong leader to our management team that is results-driven and a people-focused leader.  We are a fast-paced, high volume, full case operation in a large fully automated retail distribution warehouse.
The General Manager (GM) at Dollar Tree has overall responsibility for the effective operation of the Distribution Center (DC) including, organizational development, productivity improvements, attainment of financial goals, direct management of staff and departmental functions and compliance with all related local and federal laws. They also ensure that high standards of safety, quality, and customer service are met in the process of delivering merchandise to the stores.
Key Responsibilities/Job Duties:
Develop solutions to problems of highly unusual complexity
Exercise considerable judgment in determining objectives and approaches to the successful operations of the distribution center.
Ensure stores are supplied with ordered merchandise in a safe, timely and efficient manner
Establish productivity and quality goals and ensures that these goals are met
Direct and take overall responsibility for short and long term planning, budgetary and expense control, and implementation of operational policies, programs and systems
Monitor, evaluate, assess, manage, develop, and revise key productivity indicators in order to control costs
Assist Regional Director of Distribution Center Operations with special projects and identification of operational best practices
Monitor results of quality, accuracy, safety and housekeeping evaluations to ensure adherence to company standards
Maintain accountability for staff hiring, orientation, training, performance evaluations, pay increases and associate development
When necessary, ensure disciplinary actions or discharge measures are taken
Share and provide appropriate information and anticipates information needs of all distribution associates
Oversee and monitor facility maintenance; ensure buildings, grounds, and equipment are functional and properly maintained
Minimum Requirements/Qualifications:
High school diploma or equivalent required; Bachelor's degree in business administration or logistics preferred
Eight (8) years of distribution center management and operations experience, or equivalent
Strong knowledge of distribution center practices and procedures
Strong leadership, administrative, organizational, managerial and communication skills, both written and verbal
Strong business acumen
Ability to assess, manage, train, mentor, and develop talent
Strong analytical ability to gather and interpret information and develop, recommend, and implement solutions
Requires rapid and thorough independent decision making and creative problem solving skills, good judgment as well as the ability to accept personal and departmental accountability for areas of responsibility
PC Skills including experience with warehouse management systems, such as AS400; strong MS Office Suite knowledge to include: Word, Excel, PowerPoint, Access, and Outlook; familiarity with the Internet and Internet