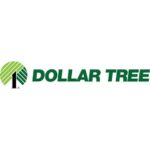 Job Description
Branch out with a warehouse career at Dollar Tree! We are looking for industrial athletes to join our amazing warehouse team!
As a 3rd Shift Warehouse Associate working Sunday – Thursday from 11PM – 7AM, you'll get to make a difference in a fast-paced distribution center.
Qualification/Basic Job Requirements:
Work safely, quickly and efficiently handing freight and inventory throughout the warehouse
Ensure accurate processing, packing, loading and shipping of freight
Ability to lift up to 70 lbs. frequently
Ability to stand, walk, lift and load boxes 8+ hours
Team players
Operates Reach truck and/or Turret (Narrow Aisle Lift) for at least 1yr
At least 1yr of previous retail warehouse experience required.
Our pay and benefit package is one of the best in the industry including:
• $17.50 base pay + $.85 Shift differential
• Monthly productivity bonus
• $500 referral bonus – no cap! Bring your friends!
• Additional benefits: PTO, medical, dental, vision, 401(k), and much more
APPLY TODAY to join one of the most successful, stable companies in the United States!