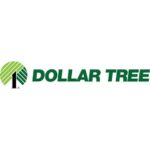 Job Description
General Summary:
Allocators are responsible for managing the optimal deployment of fashion (non-schematic) merchandise to the stores within their assigned Category(s). Major functions of the Allocator within the realm of fashion inventory deployment, are the splitting of merchandise between distribution centers, building effective allocation execution plans, determining new stores merchandise set, optimal allocation and flow of the product to the stores, and providing in depth review of performance including analytics based recommendations for future improvements. Overall fashion inventory makes up around 17% of company sales $ for FY14 totaling $ 1.7 billion.
The primary goal of the Allocator is to achieve an optimum inventory level within the distribution centers and stores through managing inventory turn disparity across volume groups for each of their category(s) seasons in order to maximize sales and profitability. Allocators work closely with the necessary groups to resolve any fashion store inventory issues. Incumbents in this position are responsible for embracing Family Dollar's store-centric commitment to customers, customer service, inventory productivity, and sales.
Principal Duties & Responsibilities:
· Each Allocator is responsible for the fashion inventory deployment strategy and results for around 700 – 1,000 skus with sales totaling $110 – 150 million annually.
· Through collaborative effort with the Merchants, Allocators build and present a Merchandise Allocation Plan (MAP) for every item within a season. The Allocator inputs this criterion into the MAP in order to provide a detailed understanding of allocation execution strategy as well as provide a guide to understand merchant's assortment vision.
· Analytically monitor in-season volume and DC inventory turn disparity performance on a weekly basis, for each active season, in order to understand the root cause for over/under performance in order to provide executable recommendations to allocation criteria and MAP strategy. These changes result in improved sales and productivity (such as store inventory turn and sell through) of inventory within the stores. With these recommendations they work collaboratively with their merchants and inventory manager.
· Allocators are owners of the volume grade process. They analyze the best time period to use when building volume grades, determine the criteria to use, and optimize the planning/execution of grades through grade group analysis. Allocators also decide the best grading index strategy to be used in the Assortment Planning clustering worksheets.
· For each category post-season they will be responsible for providing merchants and plan administration with an in depth grade based cluster analysis and assortment recommendations. Their analytical involvement in this process drives sales and store productivity improvements within the planning and execution of store assortments surrounding volume grade.
· Work directly with the New Store Team and merchants to determine the seasonal assortment set for new stores and are responsible for determining the number of units per item for the new store set as well as the placement and removal of merchandise from the new store hold bucket. We have ~550 new and reopening stores that opened in FY14.
· Control the flow of merchandise to the stores by determining the optimal methodology of the execution of hold/flow strategies and timelines from the DCs to the stores
· Follow a season trap release calendar to pinpoint merchandise deployment closest to the set date to improve in-store setting and selling of seasonal merchandise.
· Monitor fashion inventory that is held in the DCs to ensure inventory is adjusted and released out of the DCs in a timely manner.
· Deliver results on assigned cross-functional projects with significant company impact
· Attend weekly Business Rhythm meetings and make value-added contributions
· Other job-related duties as assigned
Minimum Requirements:
Education: Bachelor's Degree from a four-year college or university or Associates Degree with additional experience / training preferred.
Experience: Two (2) or more years of retail store experience and/or merchandise allocation experience desirable.
Technical Skills: Must be proficient in the use of Microsoft Office (advanced knowledge of Excel is preferred) and merchandise specific computer programs.
Other Skills: Ability to prioritize and organize workload, possess strong problem solving skills, capable of meeting stringent deadlines, and possess effective communication skills.