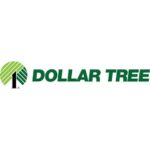 Job Description
Manager Systems Engineering – Storage, Virtualization, Backups
Design, analyze, architect, implementation, budget and administration of all storage, virtualization, and backups across the enterprise environments. Architect and administer enterprise cloud and container environments providing hybrid compute and storage solutions to the business. Manage cloud finance spend analysis and forecasting to align with enterprise budget. Manage a team of direct reports and contractors consisting of senior engineers across each functional domain.
Duties
Manage senior infrastructure engineering staff, develop team members, and implement best practices and procedures.
Manage vendor relationships to include negotiations/renegotiations on select Infrastructure hardware and support contracts.
Prepare RFPs, bid proposals, contracts, scope of work reports, and other documentation for IT projects and associated efforts.
Forecast, create and manage capital and operational budgets for a $3M+ cost center.
Manage cloud finance spend analysis and forecasting to align with enterprise budget.
Successfully lead and prioritize complex projects with competing, concurrent demands with multiple stakeholders.
Thought leader for data center facilities and cloud design, NetApp storage, VMware hypervisor, oVirt hypervisor and backup solutions
Use strong leadership abilities to help define an infrastructure strategy that is aligned with the needs of the business.
Responsible for the design, architecture, and administration of the geographically separated enterprise VMware environment, oVirt environment, and NetApp storage environments.
Design and implement multiple monitoring solutions to provide real time alert management for business impacting issues.
Research, evaluate and implement new operating system and hypervisor technologies resulting in increased operational efficiency.
Fully document, plan and execute operating systems, server, and hypervisor lifecycles by performing upgrades and replacing end of life hardware with minimal downtime.
Perform storage and hypervisor utilization and forecast growth analysis to right size environments to fully support business requirements.
Enforce company and industry security standards ensuring SOX and PCI compliance.
Work within the framework of change control and trouble ticket system.
Responsible for the enterprise disaster recovery design and execution utilizing Zerto and best practices.
Ability to work unassisted and manage time to satisfy project priorities.
Perform onsite datacenter server maintenance as needed.
Support critical infrastructure and business operational remote sites.
Required Skills
Minimum of 7 years of experience with VMware and oVirt hypervisors, and network attached storage.
Experience with backup software including Rubrik, Veeam and SnapCenter.
Experience with Public Cloud administration (Azure, OCI, GCP).
System monitoring software experience (Zabbix).
Experience maintaining and supporting a production environment with large Oracle/MySQL/MariaDB databases.
Experience deploying and administration of Zerto Recovery solutions.
Vendor management and procurement of new/replacement hardware, support and services.
Ability to communicate technical information to non-technical audiences.
Strong organization and advanced problem-solving skills.
Effective communication, interpersonal, and documentation skills.
Strong ability to multi-task and work independently.
Proficient with Microsoft Office Suite
Light overnight travel required.
Minimum Education Level
Bachelor's degree in computer science, Engineering, or a related technical disciple or commensurate experience (10+ years) in IT Infrastructure