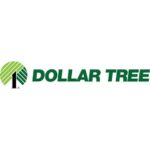 Job Description :
General Summary:
Directs, plans, and supervises maintenance personnel, as well as, facilities maintenance including buildings, grounds, and all support equipment. Oversees all maintenance contracts and contractors to insure quality work on a timely basis. Ensures that all responsibilities are carried out in compliance with applicable regulations and procedures and all work remains within budgetary guidelines.
Essential Job Functions:
• Manage and oversee the repair and maintenance of equipment; assign work orders, ensure safety and production related work orders are highest priority. Assist maintenance associates with diagnosis and repairs when necessary.
• Manage preventive maintenance programs and ensures schedule is adhered to in order to minimize down time.
• Review, recommend and implement additions, modifications and improvements to facility systems.
• Recommend and requisition all materials and supplies necessary to perform equipment and building maintenance
• Responsible for all contract maintenance including quotes, contracts, and job completion to specifications.
• Responsible for all inspections and licenses necessary for facility to function.
• Manage the development, implementation and administration of operational policies programs and systems within functional area. Establish methods and procedures for departmental work activities; identify and resolve mechanical problems; and communicate expertise and approvals concerning departmental activities.
• Oversee and ensure building, grounds and equipment are clean and well maintained. Manage and oversee the facility's waste disposal program; ensure waste is disposed of according to appropriate regulations.
• Interact with facility management to ensure maintenance needs are met. Tour facility to ensure the condition of the facility is maintained.
• Hire, orient, train, evaluate and develop associates. In conjunction with the Assistant General Manager and the Human Resources Manager, carry out disciplinary actions and/or recommend termination of employment as appropriate.
• Share and provide appropriate information and anticipate information needs of associates.
Qualifications/Basic Job Requirements:
High school diploma or equivalent required. Bachelor's degree in electrical engineering or mechanical preferred. Minimum of three years maintenance and supervisory experience. Strong knowledge of preventive maintenance practices and procedures including best safety practices.
Strong leadership, administrative, organizational, managerial and communication skills. Good analytical ability to gather and interpret information and develop, recommend, and implement solutions. Knowledge of and skilled in blue print reading. Requires rapid and thorough independent decision making and creative problem solving skills, good judgment as well as the ability to accept personal and departmental accountability for areas of responsibility. PC skills – Work, Excel, PowerPoint, Access.