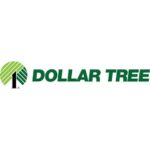 Job Description
We are seeking the following for current and future openings: Warehouse/Distribution Center Associates We are looking for a team player with proven retail distribution success to work in a fast-paced distribution center. General Summary: Loads and unloads trailers, moves merchandise from area to area and uses conveyors or power lift equipment throughout Distribution Center. Essential Job Functions: • Load and unload merchandise • Check, verify and audit merchandise and enter data into remote data terminals to ensure that ordered merchandise is as ordered and not damaged • Identify, separate, label and palletize merchandise to be relocated to appropriate area of distribution center • Operate power lift equipment to move and store merchandise • Replenish pick areas identified by replenishment screens or report various requests for needed merchandise • Fills merchandise orders by selecting and moving merchandise from active location to conveyor, and/or slot to pallet or box to fill orders • Load merchandise onto trailers by moving merchandise from conveyor to trailer or from pallet to trailer. Scan non-conveyable or non-diverted merchandise prior to loading on trailer. • Check merchandise to ensure that shipment is accurate and merchandise is not damaged and is loaded onto proper trailer • Perform general housekeeping duties • Perform varied duties (as listed above) depending on department assignment Department assignment will change depending on Distribution Center needs Qualifications/Basic Job Requirements: • High school diploma or equivalent required • Ability to lift 70lbs • Ability to adapt to job duty and department changes as required • Previous warehouse experience preferred NOTE: There are differences in job duties for our store types that may vary from this job posting. Review our job descriptions posted on our Career Center. Dollar Tree offers a full benefits package including: Medical, Dental, Vision. Life Insurance, Short-Term Disability, Long-Term Disability, 401K, Profit Sharing and Discount Employee Stock Purchase PROGRESSIVE BENEFITS AND PROMOTIONAL OPPORTUNITIES DUE TO OUR TREMENDOUS GROWTH Dollar Tree is an equal opportunity employer.
Branch out with a warehouse career at Dollar Tree! We want YOU to join our amazing warehouse team! As a Warehouse Associate, you'll get to make a difference in a fast-paced, automated distribution center.
Start Rate $18.00 hr.
$1.50 an hour Shift Differential on 3rd and 4th shifts.
Available Shifts: Fulltime
1st Shift Monday – Thursday: 6:00am-4:30pm. (Limited positions on this shift)
Nights – 3rd Shift Monday – Thursday: 5:00pm – 3:30 am
Weekends 4th Shift Friday – Sunday: 6am-6:30pm