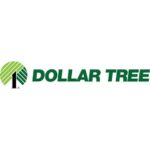 Job Description
General Summary:
Hours: Monday-Thursday 6:30pm to 5am
As a Facilities Maintenance Sr. Technician, you will assist in the installation, maintenance, and repair of automated material handling equipment and ensure high equipment availability rates. You will use preventive and predictive maintenance processes, and rapidly troubleshoot equipment breakdowns and quickly restore equipment to service to support the successful operation of the supply chain facility. You will work with other service technicians to solve problems, validate quality of work for outside specialty contractors, work with building leaders to optimize material handling equipment, and meet aggressive time lines. You will collaborate with Maintenance Technician and managers to perform Root Cause Analysis for equipment failures.
A successful candidate in this role will:
Essential Job Functions: 1. Maintain and troubleshoot all electrical and mechanical aspects of Material Handling Equipment (MHE) on site, including conveyor systems, sortation, robotics, or Automated Storage and Retrieval Systems (ASRS)
2. Adjust scanners, cameras, field buses, scales and printer applicators
3. Reset, repair, or replace adjustable components (belts, chains, cables) and wearing components (guides, bearings, wheels, rollers, pulleys)
4. Clean, lubricate, and calibrate equipment
5. Use appropriate job plans, procedures, and manuals
6. Maintain and troubleshoot motors, photo eyes, relays, proximity sensors, solenoids, motor starters, tachometers, encoders, etc.
7. Assist with basic electronics/ Programmable Logic Controls troubleshooting
8. Conduct maintenance and basic troubleshooting of all types of industrial robots
9. Utilize handheld devices and asset management system to create and close Work Orders with appropriate data (labor hours, downtime, problem/cause/remedy, and parts used)
10. Develop and maintain positive working relationships across all levels of the organization
11. Follow appropriate safety procedures and use Personal Protective Equipment (PPE) while maintaining equipment (Lock Out/Tag Out, Arc Flash, etc.), and ensure a safe work environment by eliminating potential equipment safety hazards
12. Develops knowledge base of different systems within the Distribution Center.
13. Maintains an organized work area and promotes a safe working environment with the Maintenance department. 14. Communicate with (or to) individuals or groups verbally and/or in writing (e.g. customers, suppliers, associates) to minimize downtime of equipment.
15. Operate material handling equipment, battery equipment, moving machinery, and other powered equipment.
Qualifications/Basic Job Requirements:
 PC competency and ability to use mobile apps on handheld devices
Familiar with wiring diagrams, symbols and electrical measuring
Experience in the following areas:  Work order management
Preventive/predictive maintenance procedures
Basic blueprint and schematic reading  Electrical and electronic principles  Basic metal fabrication and welding  Industrial Controls and Electronics 
Ability to troubleshoot basic Input/Output functions  Programmable Logic Control (PLC) programs
 High school diploma or equivalent required Additional Preferred Qualifications  Degree from a vocational school or college with a focus in the Mechanical or Electrical field  2+ years apprenticeship or equivalent experience in the Mechanical or Electrical field
 Experience with automated conveyor systems and controls  Experience with Material Handling Equipment (MHE) safety standards  Experience with robotic operation/ maintenance
 MSSC.gov Certified Logistic Technician Certification
Physical Requirements: These are physical and mental requirements of the position as it is typically performed. Inability to meet one or more of these physical or mental requirements will not automatically disqualify a candidate or employee from the position. Upon request for a reasonable accommodation, the Company may be able to adjust or excuse one or more of these requirements, depending on the requirement, the essential functions to which it relates, and the proposed accommodation.