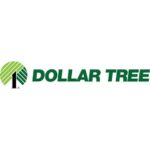 Job Description
Inventory Control Center & QC Manager
Dollar Tree's distribution center (DC) located in Marengo, Ohio is currently seeking a strong Inventory Control (ICC) & QC Manager to our leadership team. The ideal candidate will have extensive knowledge of the Catalyst Warehouse Management System (WMS) and the Argent Labor Management System (LMS). This role supports a high volume, full case High velocity retail distribution center that operates on a multi-shift schedule to meet our aggressive production demands and the needs of the stores we support. Attention the detail, strong interpersonal communication skills, and a focus on quality and process are key attributes for this role. serve as the subject matter expert on all building and related systems, and equipment. You'll provide guidance and support to the building's operational leadership team, lead a team of inventory control and QC associates and supervisors, and oversee all inventory control center and QC functions. It's an exciting time to be part of the Dollar Tree distribution team.
General Summary:
This person is responsible for the Inventory Control Center and QC operations on all shifts in a high velocity retail distribution center. Oversee the direction, coordination, and evaluation of Inventory Control workflows. Evaluate workflow trends and inform the leadership team of potential risks/issues. Develop action plans that promote inventory accuracy through continuous process improvements, foster best practices, and achieve the Distribution Center and Dollar Tree initiatives and goals. The ICC /QC Manager will carry out responsibilities including planning, product flow, systems administration, project management, hiring, and staff development.
Principal Duties & Responsibilities:
• Provide necessary leadership to ensure the Distribution Center is in compliance with Quality KPI's and Dollar Tree's policies and procedures.
• Develop and analyze reports measuring the effectiveness of the Distribution Center.
• Coordinate communication with the Corporate Office, Stores, and Distribution Center Leadership to provide timely resolutions to inventory issues.
• Audit all department processes and associates to include Receiving, Checking, Forklift, Order Selection, Shipping and Dollar Tree Direct E-Commerce.
• Partner with department managers to develop/update training aids for new hire direct labor associates according to SOP.
• Interact with facility management to ensure quality needs are met.
• Manage the data entry of direct labor associates performance through Argent LMS.
• Validate Argent incentive eligibility for direct labor associates.
• Act as Distribution Center's On Call Person for WMS related problems and user problem solving and training.
• Direct the scheduling and ensure accuracy of inventory cycle counts and physical inventories.
• Determine the plan for the storage of all product using Catalyst master strategies and statistical reports to maximize product flow efficiencies through the building.
• Ensure accuracy of product cubes/weights in Catalyst.
• Partner with engineering on any Distribution Center zone/layout changes to ensure optimal flow and accurate mapping in Argent.
• Ensure accuracy of yard audits and in/out-gating trailer procedures.
• Manage the allocations of store orders and batch label printing.
• Ensure new associates are inputted timely and systems are working properly across Catalyst, Argent, and Voice Pick.
• Ensure all BOL's are received with proper procedures and submit OS&Ds as necessary.
• Process DC-DC transfers and RTV's.
• Ensure recalls, FDA, and lot/date coded items are handled according to policies and procedures.
• Partner with Merchandising to address problem freight from receipts to ensure timely resolution.
• Partner with Equipment Department to ensure all problem pallets have timely resolution.
• Follows all Company policies and procedures.
• Other duties as assigned.
Qualifications/Basic Job Requirements:
• High School diploma or equivalent required. College degree preferred or equivalent work experience (5 to 7 years at a management level)
• Minimum 5 to 7 years of supervisory experience and inventory control management experience in an automated WMS distribution center.
• Excellent analytical, project management, verbal and written communication skills.
• Strong statistical analysis and analytical ability to gather and interpret information and develop, recommend, and implement solutions.
• Computer Skills: including Microsoft Office application proficiency, Radio Frequency and WMS (PkMS or Catalyst), Labor Management (Argent)
• Must be able to continuously walk the Distribution Center for an extended period of time
• Must be able to lift or move up to 60 lbs.
• Must be flexible to various hours and shifts based on business needs
• Less than 10% travel
What we offer you:
Dollar Tree offers a full benefits package including:
Medical, Dental, Vision, Life Insurance, Short & Long Term Disability, 401K, Profit Sharing and Discount Employee Stock Purchase Plan.
Due to our tremendous growth we also offer excellent career GROWTH opportunities for motivated individuals
Why Dollar Tree?
Dollar Tree is a:
Priceless Experience: A career with Dollar Tree also comes with a lot of variety. It's a fun career that allows you to wear a different hat every day.
Big Company With Big Ideas: We are the nation's leading operator of single price point dollar stores with more than 6,000 locations in 48 states, a $22+ billion corporate owned chain.
Valuable Partner: We're all on the same team at Dollar Tree. We're about people treating each other with respect, camaraderie and a sense of joint purpose.
Career Growth Opportunity: If you have the drive and energy, a career with Dollar Tree can take you just about anywhere you want to go.
Place We Can All Profit: Why not have your cake and eat it too? Work for a great company and in return get a great benefits package that shows our appreciation.
Discover for yourself how far this DOLLAR can take you!
Dollar Tree is an equal opportunity employer