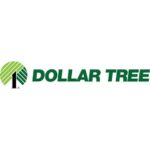 Job Description
Branch out with a warehouse career at Dollar Tree!
We are looking for industrial athletes to join our amazing warehouse team! As a warehouse associate, you'll get to make a difference in a fast-paced, automated distribution center. Join us – You'll be proud to work for a successful, stable, growing Fortune 135 Company that is 100% committed to the safety of its Associates, helps families live lives better, and serves our communities in this time of need.
Excellent Total Compensation Package!
Earn up to $18.50/hour
Opportunities to earn extra pay through incentive pay
Full-time and Part -time opportunities
Conveniently located immediately off I71, new facility – opened in 2019!
General Warehouse Associate
Accepting applications for first, weekend and evening shifts
Our warehouse benefit package is one of the best in the industry!
Additional benefits include medical, dental, vision, voluntary life insurance, short and long term disability, flexible spending accounts, 401(k), annual merit increases, discounted stock purchase plan, primary care giver, parental leaves, daily pay, and employee assistance program.
If you want to join one of the most successful, stable companies in the United States and are interested in an excellent opportunity in our warehouse/distribution center, please follow these easy steps:
Option 1 – Apply online at www.DollarTree.com/Careers-Logistics and enter job requisition number 168681BR
Option 2 – Contact us at: – (419) 253-0154 ext. 25605 for a phone screen or apply in person at DC Monday-Friday 8am to 4:30pm
Start working in as little as 7 days!
Dollar Tree/Family Dollar is an equal opportunity employer.
We conduct pre-employment drug testing and criminal background checks. Dollar Tree does not discriminate on the basis of race, color, religion, sex, national origin, veteran status, disability, age, sexual orientation, gender identity or any other characteristic protected by the law. Applicants with disabilities may contact Dollar Tree coordinators via telephone, fax, e-mail, and other means to request and arrange for accommodations. If you need assistance to accommodate a disability, you may request an accommodation at any time.