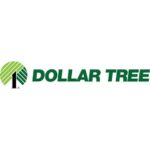 Job Description
General Summary:
Will primarily move trailers in and out of doors at DC and place them in spots on yard. Will also transport trailers between off-site locations.
Essential Job Functions:
•Under the direction of the department manager and team leaders will perform required trailer switches. Most switches are urgent and critical.
•Transport trailers between off-site locations.
•Responsible for performing daily inspections of yard equipment and reporting all defects. Insures units are maintained in a safe manner.
•Performs general warehouse duties depending on Distribution Center needs, including loading and unloading of trailers and use of forklift type equipment.
Qualifications/Basic Job Requirements:
High school diploma or equivalent required. Previous warehouse experience preferred.
Ability to adapt to job duty and department changes, as required. Must be DOT qualified with a current class A CDL. Must be able to back 48' and 53' trailers proficiently. Driving record (MVR) must be acceptable.
Physical Requirements: These are physical and mental requirements of the position as it is typically performed. Inability to meet one or more of these physical or mental requirements will not automatically disqualify a candidate or employee from the position. Upon request for a reasonable accommodation, the Company may be able to adjust or excuse one or more of these requirements, depending on the requirement, the essential functions to which it relates, and the proposed accommodation.
Dollar Tree offers a full benefits package including: Medical, Dental, Vision. Life Insurance, Short-Term Disability, Long-Term Disability, 401K, and Discount Employee Stock Purchase PROGRESSIVE BENEFITS AND PROMOTIONAL OPPORTUNITIES DUE TO OUR TREMENDOUS GROWTH
Dollar Tree is an equal opportunity employer.