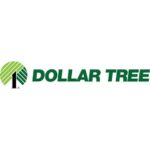 Job Description
As a Multi Skilled Technician, you will be a key technical subject matter expert that ensures high equipment availability rates. You will use preventive and predictive maintenance processes, rapidly troubleshoot equipment breakdowns, and quickly restore equipment to service. You will work with other maintenance technicians to solve difficult problems, validate quality of work for outside specialty contractors, work with building leaders to optimize material handling equipment, handle multiple projects, and work with a sense of urgency. You will collaborate with others to perform Root Cause Analysis for equipment failures, and fix systemic issues using careful observation and diagnostic tools. You will have an expert understanding of system controls logic and troubleshooting techniques. Job duties may change at any time due to business needs. An individual in this role will:
Principal Duties & Responsibilities:
1. Proficiently utilizes CMMS to retrieve and complete work orders, ensuring parts are properly withdrawn for inventory and accounted for on appropriate work order.
2. Maintain and troubleshoot electrical/mechanical aspects of Material Handling Equipment (MHE), including conveyors, sortation, robotics, or Automated Storage and Retrieval Systems (ASRS)
3. Control and adjust positioning accuracy and timing
4. Control and adjust scanners, cameras, scales and printer applicators
5. Control, reset, repair or replace adjustable components (belts, chains, cables) and wearing components (guides, bearings, wheels, rollers, pulleys)
6. Clean, lubricate, and calibrate equipment
7. Install, maintain, and troubleshoot relay logic, ladder diagrams, and control components– photo eyes, motor starters, relays, limit switches, proximity sensors, timers, solenoids, Servo drives, frequency inverters, linear drives, tachometers and encoders
8. Troubleshoot PLC programs, components (CPU back plains, I/O boards, counters, modules, and devices), field buses (ASI, Profibus, DeviceNet, etc.), and communications modules (Ethernet).
9. Configure and adjust PLC parameters and component setup
10. Conduct maintenance and higher level troubleshooting of any robot type
11. Troubleshoot power distribution systems, branch circuits, lighting systems, transformers, and wiring methods and materials, up to 480V
12. Develop work plans with peer technicians for emergency repair of critical assets
13. Utilize handheld devices and asset management system mobile apps to create and close Work Orders with appropriate data (labor hours, downtime, problem/cause/remedy, and parts used)
14. Develop and maintain positive working relationships across all levels of the organization
15. Follow appropriate safety procedures and use Personal Protective Equipment (PPE) while maintaining equipment (Lock Out/Tag Out, Arc Flash, etc.), and ensure a safe work environment by eliminating potential equipment safety hazards
16. Navigate ladders and gangways safely and work off platforms and equipment at significant heights
17. Work effectively in varied conditions, temperatures, and environments
18. Frequently monitor all aspects of the internal and external worksite, which may include standing/walking for up to 10-12 hours
19. Lift and/or move product or items up to 49 pounds
Position Requirements
1. Excellent PC competency and ability to use mobile apps on handheld devices
2. Familiar with wiring diagrams, symbols and electrical measuring
3. Experience with the following areas:
a. Preventive/predictive maintenance procedures
b. Blueprint and schematic reading
c. Work order management
d. Industrial Electrical, Controls and Electronics
e. Programmable Logic Control (PLC) programs
f. National Electrical Code (NEC) and Material Handling Equipment (MHE) safety standards
g. Automated material handling equipment or robotic maintenance
4. Desired Qualifications:
a. Degree from a technical or community college, or accredited industrial maintenance certifications (PLCs, Industrial Networks, Machine Logic, Robotics), with a focus in the Mechanical/Electrical fields
The above statements are intended to describe the general nature and level of work being performed by staff assigned to this classification. They are not intended to be construed as an exhaustive list of all responsibilities, duties, and skills required of staff assigned to this position. Page 2 of 2
b. 4+ years of experience in the Mechanical or Electrical maintenance field.
Critical Skills
Communication Skills: Must be able to effectively communicate with co-workers and management team.
Physically Capable: Has the necessary hand and motor skills needed to perform essential work activities.
Problem Solving: Identifies problems and finds solutions to them. Isolates problem areas and uses appropriate techniques to solve them.
Quality Conscious: Is committed to achieving and maintaining high standards. Ensures own work is correct.
Reliable: Consistent and dependable. Follows supervisors' instructions. Respects Company policies and procedures.
Safety Conscious: Does not put self or others at risk of injury. Must be aware of personal responsibility in safety of themselves and others and acts accordingly.
Strong Organizational Skills: Able to perform multiple activities successfully; establishes clear goals and objectives and is effective at managing time/priorities.
Technically Capable: Applies relevant knowledge, skills and procedures to all technical aspects of the job.