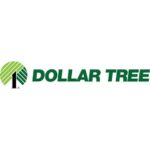 Job Description
We are seeking General Warehouse Associates on the following shifts:
2nd Shift (2p-10:30p) 3rd Shift (10p-6:30a)
4th Shift 6a-6:30p Saturday, Sunday and you will be assign two weekdays)
PT Available on Saturdays and Sundays
General Summary:
Loads and unloads trailers, moves merchandise from area to area and uses conveyors or power lift equipment throughout Distribution Center.
Essential Job Functions:
Load and unload merchandise • Check, verify and audit merchandise and enter data into remote data terminals to ensure that ordered merchandise is as ordered and not damaged • Identify, separate, label and palletize merchandise to be relocated to appropriate area of distribution center • Operate power lift equipment to move and store merchandise • Replenish pick areas identified by replenishment screens or report various requests for needed merchandise • Fills merchandise orders by selecting and moving merchandise from active location to conveyor, and/or slot to pallet or box to fill orders • Load merchandise onto trailers by moving merchandise from conveyor to trailer or from pallet to trailer. Scan non-conveyable or non-diverted merchandise prior to loading on trailer. • Check merchandise to ensure that shipment is accurate and merchandise is not damaged and is loaded onto proper trailer • Perform general housekeeping duties • Perform varied duties (as listed above) depending on department assignment Department assignment will change depending on Distribution Center needs
Qualifications/Basic Job Requirements:
• High school diploma or equivalent required • Ability to lift 70lbs • Ability to adapt to job duty and department changes as required • Previous warehouse experience preferred but not required.
Dollar Tree offers a full benefits package including: Medical, Dental, Vision. Life Insurance, Short-Term Disability, Long-Term Disability, 401K, Profit Sharing and Discount Employee Stock Purchase
PROGRESSIVE BENEFITS AND PROMOTIONAL OPPORTUNITIES DUE TO OUR TREMENDOUS GROWTH Dollar Tree is an equal opportunity employer.
By applying to this job and providing your mobile number, you are agreeing to receive an initial text, which you will have to ability to opt out of upon receipt. Message and data rates may apply. Message frequency varies.