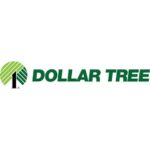 Job Description
Dollar Tree's busy distribution center is currently seeking a strong Assistant HR Manager to join our human resource team and to provide guidance and support to the building's operational leadership team. The Assistant Human Resources Manager (AHRM) at Dollar Tree provides leadership and support for all HR related functions within the DC in an automated, full service, high volume, full-case retail distribution center with multiple shifts. The AHRM reports to the Distribution Center Human Resources Manager and helps to support organization growth, development, and change as well as foster a culture of teamwork, inclusivity, mutual respect. You'll serve as the brand ambassador in the local community as we build our team, and call upon your true generalist experience serving as a partner to the business in executing our plan for success. It's an exciting time to be part of the Dollar Tree HR team.
What You'll Do:
Primary Responsibilities/Essential Job Functions:
• Assist the Human Resources Manager in leading the DC HR function
• Recruit and hire qualified non-exempt and exempt associates
• Present New Associate Benefits and Orientation Program
• Participate in associate onboarding
• Help lead, coach and develop HR Administrative Team to ensure compliance and successful execution of:
• Payroll Administration
• Attendance Tracking
• Associate incentive programs
• FMLA/LOA/ADA documentation and tracking
• Equipment Certification and Training
• DOT Compliance
• Provide employee relations support on all shifts
• Prepare and analyze Weekly DC Statistics (Turnover, Corrective Actions, Hiring)
• Ensure associate files are compliant with company and legal requirements
• Coordinate with Administrative team to execute associate engagement activities
• Conduct and analyze associate exit interviews to improve retention
• Conduct benefit and other presentations to associates
• Maintain associate bulletin boards to ensure compliance with Company policy and State and Federal laws
• Prepare reports and/or queries as needed
• Represent Company at hearings and investigations
• Support all safety initiatives to create and foster a strong culture of safety at all levels within the building
• Help develop and execute training and development programs
• Maintain a high level of confidentiality
What we need from you:
Qualifications/Basic Job Requirements:
• High School Diploma or equivalent required; Bachelor's degree in HR or a related field or PHR certification preferred
• Previous Human Resources experience, familiarity with a distribution/production environment preferred
• Requires a working knowledge of various areas of Human Resources such as: employee relations, training & facilitation, coaching leaders, recruitment (at both non-exempt and exempt levels), and HR laws and regulations (to include Worker's Compensation, ADA, FMLA, and EEOC)
• Must be able to function independently and as part of a team
• Prior experience managing direct reports is highly preferred
• Must be able to handle multiple tasks and work well under pressure
• May require occasional out of town travel
• PC skills to include – MS Office Suite (Word, strong Excel skills, Outlook, PowerPoint), Previous experience with Lawson as an HRIS and Kronos timekeeping are highly beneficial
• Requires flexibility to varied work schedules based on business needs to accommodate all shifts
What we offer you:
***$5,000.00 SIGN-ON BONUS***
Dollar Tree offers a competitive salary and incentives as well as a full benefits package including:
PTO, Medical, Dental, Vision, and Life Insurance, Short-Term Disability, Long-Term Disability, 401K, Profit Sharing and Discount Employee Stock Purchase
Why Dollar Tree?
DOLLAR TREE IS A:
Priceless Experience: A career with Dollar Tree also comes with a lot of variety. It's a fun career that allows you to wear a different hat every day.
Big Company With Big Ideas: We are the nation's leading operator of single price point dollar stores with more than 6,000 locations in 48 states…and growing!
Valuable Partner: We're all on the same team at Dollar Tree. We're about people treating each other with respect, camaraderie and a sense of joint purpose.
Career Growth Opportunity: If you have the drive and energy, a career with Dollar Tree can take you just about anywhere you want to go.
Place We Can All Profit: Why not have your cake and eat it too? Work for a great company and in return get a great benefits package that shows our appreciation.
Discover for yourself how far this DOLLAR can take you!