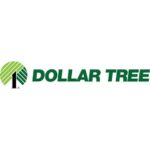 Job Description
We are looking for industrial athletes to join our amazing warehouse team! As a warehouse associate, you'll get to make a difference in a fast-paced, automated distribution center. Join us – You'll be proud to work for a successful and growing Fortune 120 Company that is committed to the safety of its associates, helps families live better lives and serves our communities.
Excellent Total Compensation Package! Get paid by the case and make more than the base rate of pay! Starting at $15.50/hour up to $17/hour with incremental pay increases over your first 6 months!
Full-time positions available:
Weekday Shift: Monday-Thursday 6:30am to 5:00pm
Receiving Unloader ($15.50) – unloading products by hand from incoming trucks
Order Selector ($15.50) – selecting items from our warehouse to fulfill orders at a specific pick rate
Weekend Shift: Friday-Sunday 6:00am to 6:30pm
Order Selector ($17.00) – selecting items from our warehouse to fulfill orders at a specific pick rate
Climate Controlled Facility (AC), located off I-75 exit 341 down from Marion Oaks.
Coming from the highway you will make a left on SW 49th Court Road to get to the associate entrance of the building.
State of the art addition coming in Spring 2024 so get in now while you can!
What we Offer:
Competitive health care premiums and free basic life premiums for full-time associates!
Additional benefits include dental, vision, voluntary life insurance, short and long term disability, flexible spending accounts, 401(k), annual merit increases, tuition reimbursement, discounted stock purchase plan, primary care giver, parental leaves, daily pay, and employee assistance program.
Dollar Tree/Family Dollar is an equal opportunity employer. By submitting my application to Dollar Tree, I authorize Dollar Tree to communicate with me by transmitting SMS/text messages and transmitting prerecorded messages related to my application and/or employment to the telephone number(s) provided in my application, or by emailing me to the email address used to transmit my application or by the email address provided in my application.