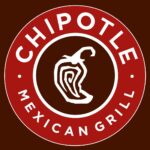 Description
CULTIVATE A BETTER WORLD
Food served fast does not have to be a typical fast-food experience. Chipotle has always done things differently, both in and out of our restaurants. We are changing the face of fast food, starting conversations, and directly supporting efforts to shift the future of farming and food. We hope you will join us as we continue to learn, evolve, and shape what comes next on our mission to make better food accessible to everyone.
THE OPPORTUNITY
Chipotle is growing fast – we're opening a restaurant every two days and we need leaders to grow with us! Our Apprentices assist in the day-to-day operations of our restaurants – learning what it takes to run a strong business, hire and train great people, and grow our company. At Chipotle, you'll join a team that's committed to Cultivating A Better World. If this sounds like something you'd like to be a part of, we'd love to meet you! See more details below and apply today.
WHAT'S IN IT FOR YOU
Medical, dental, and vision insurance & 401k
Quarterly bonus program
Opportunities for people-development bonuses
Tuition assistance (100% coverage for select degrees or up to $5,250/year)
Career growth (need we say more?)
Paid time off
Holiday closures
WHAT YOU'LL BRING TO THE TABLE
A friendly, enthusiastic attitude
Business knowledge (P&L management, food safety, sales-forecasting, staffing… you get the idea)
Ability to oversee the preparation of safe, delicious food while maintaining a clean, organized restaurant
Passion for leadership and team development
The ability to deliver a great guest experience
Previous restaurant experience
The ability to communicate in the primary language(s) of the work location
WHO WE ARE
Chipotle Mexican Grill, Inc. (NYSE: CMG) is cultivating a better world by serving responsibly sourced, classically cooked, real food with wholesome ingredients without artificial colors, flavors or preservatives. Chipotle has over 3,000 restaurants in the United States, Canada, the United Kingdom, France and Germany and is the only restaurant company of its size that owns and operates all its restaurants. Chipotle is ranked on the Fortune 500 and is recognized on the 2022 list for Fortune's Most Admired Companies. With over 100,000 employees passionate about providing a great guest experience, Chipotle is a longtime leader and innovator in the food industry. Chipotle is committed to making its food more accessible to everyone while continuing to be a brand with a demonstrated purpose as it leads the way in digital, technology and sustainable business practices. For more information or to place an order online, visit www.chipotle.com
PAY TRANSPARENCY
Pay range is $23.65 – $26.30 depending on skill level, experience and/or education. Compensation offered is also subject to local wage and hour laws.
Chipotle Mexican Grill is an equal opportunity employer that values diversity at all levels. As a people-first company rooted in values, our purpose extends beyond serving nutritious food using real ingredients. It means hiring world-class individuals and fostering a culture that champions diversity, ensures equity, and celebrates inclusion. All qualified applicants, regardless of personal characteristics, are encouraged to apply.
Qualified applicants with disabilities may be entitled to reasonable accommodation under the terms of the Americans with Disabilities Act and/or certain state or local laws. Please contact ADAaccommodations@chipotle.com if you need an accommodation due to a disability to complete an application, job interview, and/or to otherwise participate in the hiring process. This email does not respond to non-accommodations related requests.