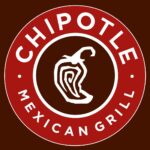 Description
CULTIVATE A BETTER WORLD
Food served fast does not have to be a typical fast-food experience. Chipotle has always done things differently, both in and out of our restaurants. We are changing the face of fast food, starting conversations, and directly supporting efforts to shift the future of farming and food. We hope you will join us as we continue to learn, evolve, and shape what comes next on our mission to make better food accessible to everyone.
THE OPPORTUNITY
The Service Leader is responsible for maintaining a positive customer experience by ensuring safe and quality food is prepared and served; and that the restaurant crew is well trained and provides good customer service. He/she maintains a clean, organized line with properly functioning line equipment. The responsibilities of this position require Service Leaders to be on their feet working while clocked in, unless on break. If they are not busy, they are expected to evaluate what other tasks need to be completed and assist others with those tasks.
WHAT YOU'LL DO
In addition to following Chipotle's policies and procedures, principal responsibilities include, but are not limited to:
Making sure great tasting, high quality food is served
Helping to resolve food quality issues
Supporting food safety which includes the following: ensuring hand washing and glove changes, monitoring time and temperature on the line, monitoring secondary shelf lives, and ensuring the Daily Food Safety Checklist and food safety policies and procedures are followed
Helping to resolve customer incidents and working to ensure positive customer experiences
Helping to monitor crew breaks, shift changes, shift meetings, and line schedules
Developing and cross training all front of house Crew
Assisting with Crew performance reviews
Developing future Service Leaders
Assisting with miscellaneous office administration duties such as: banking, cash handling policies and responsibilities, and office paperwork
Ensuring office equipment remains in working order and making sure office supplies are ordered as necessary
Ensuring the proper quantity of supplies are available as needed
WHAT YOU'LL BRING TO THE TABLE
Have Chipotle Crew member and/or Kitchen Leader experience
Be able to understand and articulate Chipotle's Food With Integrity philosophy
Have knowledge and experience of cash handling policies and procedures
Have knowledge of Food Safety and health department matters
Have familiarity with office paperwork
Have the knowledge and ability to speak, write, read, and understand the primary language(s) of the work location
Have a high school diploma
Have restaurant experience
WHO WE ARE
Chipotle Mexican Grill, Inc. (NYSE: CMG) is cultivating a better world by serving responsibly sourced, classically cooked, real food with wholesome ingredients without artificial colors, flavors or preservatives. Chipotle has over 3,000 restaurants in the United States, Canada, the United Kingdom, France and Germany and is the only restaurant company of its size that owns and operates all its restaurants. Chipotle is ranked on the Fortune 500 and is recognized on the 2022 list for Fortune's Most Admired Companies. With over 100,000 employees passionate about providing a great guest experience, Chipotle is a longtime leader and innovator in the food industry. Chipotle is committed to making its food more accessible to everyone while continuing to be a brand with a demonstrated purpose as it leads the way in digital, technology and sustainable business practices. For more information or to place an order online, visit www.chipotle.com
Chipotle Mexican Grill is an equal opportunity employer that values diversity at all levels. As a people-first company rooted in values, our purpose extends beyond serving nutritious food using real ingredients. It means hiring world-class individuals and fostering a culture that champions diversity, ensures equity, and celebrates inclusion. All qualified applicants, regardless of personal characteristics, are encouraged to apply.
Qualified applicants with disabilities may be entitled to reasonable accommodation under the terms of the Americans with Disabilities Act and/or certain state or local laws. Please contact ADAaccommodations@chipotle.com if you need an accommodation due to a disability to complete an application, job interview, and/or to otherwise participate in the hiring process. This email does not respond to non-accommodations related requests.