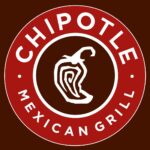 Description
CULTIVATE A BETTER WORLD
Food served fast does not have to be a typical fast-food experience. Chipotle has always done things differently, both in and out of our restaurants. We are changing the face of fast food, starting conversations, and directly supporting efforts to shift the future of farming and food. We hope you will join us as we continue to learn, evolve, and shape what comes next on our mission to make better food accessible to everyone.
THE OPPORTUNITY
As the Director, Logistics, you will support to overall supply chain strategy as put forth by the VP of Supply Chain. Determines the strategy for logistics and distribution in support of company objectives. Responsible for the sourcing, selecting, and negotiating with partners for a $200M spend category that supports Chipotle's transportation and distribution needs ($80M transportation, $120M distribution). Negotiates in contacts for transportation ($80M) and Distribution ($120M). Responsible for hiring, training, and mentoring a team of managers and analysts to manage the relationships and daily execution of inventory flows.
WHAT YOU'LL DO
· Define/redefine distribution strategy. Including distributor type, location, capability, strategic alignment with corporate goals. Plan and execute supplier transitions as needed in the best interest of the business
· Negotiate contracts with suppliers. Introduce and enforce pricing incentives. Lead annual contract reviews, supplier budget reviews, and determine what changes are necessary.
· Align with VP of SC on strategic objectives. Determine how logistics will contribute, prepare the overall milestones, and share objectives and deliverables for logistics team. Work with managers to determine and assign individual accountability.
· Conduct one on ones, 4×4's, and annual performance reviews. Support growth and development plans for the entire team.
· Perform site visits and audits with suppliers
· Engage in 360 business reviews with suppliers
· Sponsor continuous improvement projects with internal and external stakeholders
· Determine and sponsor necessary supplier transitions. Ensure transitions occur on time with no disruption to the business.
· Implement new technology, define supporting processes, manage change
· Engage with senior leaders to resolve escalations and improve service
· Serve as internal SME to support cross functional projects: cooler optimization
WHAT YOU'LL BRING TO THE TABLE
· Bachelor's Degree in Business, Supply Chain, or related field required
· MBA preferred
· 8+ years' experience managing a team in the areas of Logistics and/or Planning
· 8+ years' supervisory experience
· Experience with APICS, CPIM, Six Sigma
· Contract Negotiation, Effective Communication, Transportation Procurement, TMS systems and strategies
WHO WE ARE
Chipotle Mexican Grill, Inc. (NYSE: CMG) is cultivating a better world by serving responsibly sourced, classically cooked, real food with wholesome ingredients without artificial colors, flavors or preservatives. Chipotle has over 3,000 restaurants in the United States, Canada, the United Kingdom, France and Germany and is the only restaurant company of its size that owns and operates all its restaurants. Chipotle is ranked on the Fortune 500 and is recognized on the 2022 list for Fortune's Most Admired Companies. With over 100,000 employees passionate about providing a great guest experience, Chipotle is a longtime leader and innovator in the food industry. Chipotle is committed to making its food more accessible to everyone while continuing to be a brand with a demonstrated purpose as it leads the way in digital, technology and sustainable business practices. For more information or to place an order online, visit www.chipotle.com
PAY TRANSPARENCY
A reasonable estimate of the current base salary range for this position is $171,000 to $249,000. You are also eligible for annual cash bonuses and equity awards based upon performance and other factors. Actual compensation offered may vary depending on skill level, experience, and/or education. Chipotle offers a competitive total rewards package, which includes medical, dental, and vision insurance, 401k, sick leave, vacation time, and much more. Visit https://jobs.chipotle.com/benefits
Chipotle Mexican Grill is an equal opportunity employer that values diversity at all levels. As a people-first company rooted in values, our purpose extends beyond serving nutritious food using real ingredients. It means hiring world-class individuals and fostering a culture that champions diversity, ensures equity, and celebrates inclusion. All qualified applicants, regardless of personal characteristics, are encouraged to apply.
Qualified applicants with disabilities may be entitled to reasonable accommodation under the terms of the Americans with Disabilities Act and/or certain state or local laws. Please contact ADAaccommodations@chipotle.com if you need an accommodation due to a disability to complete an application, job interview, and/or to otherwise participate in the hiring process. This email does not respond to non-accommodations related requests.