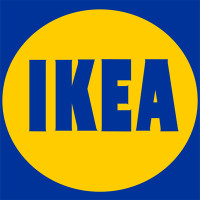 IKEA is a company that specializes in furniture retail. It is best known for designing and selling easy-to-assemble home equipment, accessories, and kitchen appliances. It has over 300 stores that are spread in over 40 countries.
The company was founded by Ingvar Kamprad in 1943. It started out as a mail-order sales business in Sweden. But in 1948, the management expanded into furniture selling, the undertaking in which the IKEA became famous for.
As a multinational company, it currently employs about 190,000 employees around the world. The management, as well as its staff, is responsible for the company garnering prestigious awards like World's Most Ethical Company and Red Dot Award for Product Design.
Being a part of the company's workforce makes one eligible for standard benefits like health insurance, employee discounts, and paid leaves. Moreover, they have also expanded their benefits coverage to accommodate employee requests like gender reassignment surgery, and pet insurance.
Overall, the company maintains a working environment conducive for its employees' career growth and personal development. And also as a company that is well-established worldwide, it promotes diversity and cooperation among all kinds of people.
How old do you have to be to work at IKEA?
To become a part of the company's staff and receive full employee benefits, one has to be at least 18 years old by the time of application.
IKEA Careers
Job opportunities in IKEA are divided into different sectors like retail, merchandising and design, supply distribution, and IT. And because branches are scattered all over the world, applicants have numerous choices on where they want to be assigned.
Furniture Quality Assurance Worker: The main responsibility for this position is to guarantee a general positive impression of merchandises throughout the sales area. Quality assurance workers also perform scheduled maintenance on furniture displays, and subsequently take appropriate actions such as rearranging and reorganizing whenever necessary.
Merchandising Basics Leader:  A merchandising basics leader oversees all of the Merchandising Basics workers on the floor area. He also leads and contributes to keep his area stocked, tagged, and tidy. He is also expected to demonstrate advanced knowledge regarding the store's top selling products.
Sales Steering and Support Specialist: A sales steering and support specialist presents the company's merchandises to customers. This is done in a manner that clients will know the wide range of products that the company offers. A support specialist is also the one responsible for suggesting alternative products to further broaden customers' choice.
Risk and Compliance Coworker: A risk and compliance coworker ensures the security of customers, staff, and products within the company's property. He also inspects and monitors the store itself to make sure everything is within the local government building regulations.
Safety and Security Coordinator: A safety and security coordinator ensures compliance to the risk management standards set by the company. This is done through regular audits, trainings, and reporting. A safety coordinator is also expected to respond to accidents, assess the situation, and subsequently provide first aid if necessary.
Customer Service Coworker: A customer service coworker is essentially the customer ambassador of the store. He recognizes and responds whenever clients need help with their shopping, and confirm whether their orders are accurate. Additionally, he may also offer and sell additional services to ensure optimal customer satisfaction.
Interior Design Coworker: An interior design coworker plans and executes the store's showroom matrix in order to reflect different themes, living situations, and price levels. He also provides furnishing suggestions to different display areas in the store. Additionally, the position also requires being up-to-date regarding the current trends in home designing.
Food Service Coworker: A food service coworker prepares food dishes for customers. He also hosts and serves clients visiting the restaurant, bistro, and worker cafeteria. Additionally, a food service coworker is expected to be knowledgeable about food safety regulations as well as food waste minimization procedures.
Food Operations Leader: A food operations leader oversees the operation in all of the store's food areas. He ensures that the company's Quality and Food Safety requirements are strictly followed. In case of food-related incidents, he is also expected to file a report to concerned departments and agencies.
Superuser: A superuser's main responsibility is to guarantee the integrity and security of the company's systems and data. He is also the one assigned to maintain the store's technology-related hardware like computers, printers, scanners, and telephones. Additionally, he also provides trainings as well as technical support for other employees and staff.
IKEA Application
Applicants can browse through dozens of the company's job openings at different branches, and then apply for the one that fits his qualifications. Application can be conveniently done online, but interviews are personal.
The application page is located at the website of the company under the jobs/career section. From here, an aspirant can choose the position he wants, and then submit his resume and other necessary documents via an online form.
In filling the online application form, the applicant must double check the information he enters before submitting. By doing so, mistakes will be avoided and it will be easier for the system and the human resource team to understand the applicant's qualifications.
The online application requires an applicant to submit a resume and cover letter. These documents should not be too lengthy. It should also describe the applicant's qualifications accurately so as to convince the company that he is really suitable for the position he is applying for.
Lastly, during interviews, the applicant must stay focused on the questions being asked. He must answer everything concisely and accurately. If you have doubts, it is always good to practice using mock interviews so you can learn how to compose yourself, and give out the best answers.
Things To Know About IKEA
IKEA still embraces the culture that its founder started. This culture is largely rooted on togetherness combined with eagerness to achieve a common goal.
Keeping in mind the satisfaction of customers, the company constantly finds ways to serve people better. Some of the improvements made through the years include optimization of mobile apps to make transactions more efficient, and furniture assembly assistance right at the customer's home.
The renowned appreciation of the company to everyone ensures the persistence of the overall positive IKEA experience for customers and employees alike. Aside from its products, this factor really contributes to the popularity that the company is getting.
As an institution deeply rooted in values, the company is also involved in reaching out to people that are in need. From time to time, they establish programs and give grants to people in depressed areas, children that cannot go to school, and even to the refugees of war.
Application Links
Company: https://www.ikea.com/us/en/
Careers: https://seeacareerwithus.com/
Application: https://www.ikea.com/ms/en_US/jobs/apply_now/