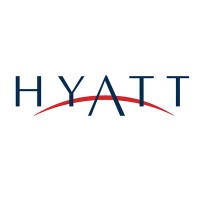 Hyatt Hotels Corporation is a multinational hotel and resort franchise dedicated to providing only the most premier comfort and luxury to its customers all across the world. When it comes to service and hospitality, few can do it better.
Purchased in 1957 by entrepreneur Jay Pritzker, it attracted a steady amount of business thanks to its advantageous position near the Los Angeles Airport. Joined by his brother Donald, they built the company into what it is today.
There are currently over 96,000 people working at over 500 Hyatt vacation properties all over the globe. Its treatment of employees has made them one of Fortune magazine's top 100 companies to work for in the US.
Employment at this company also comes with an impressive benefits package, consisting of a health insurance policy with a wide coverage of medical options, paid vacations and discounts at selected vacation properties, and a comprehensive 401K plan.
What distinguishes this global hospitality company from the rest of its competitors is the genuine care that they exhibit for its employees. Hard work and loyalty is rewarded with recognition, appreciation, and the opportunity to excel in one's field of work, allowing for the potential of internal growth.
How old do you have to be to work at Hyatt Hotels Corporation?
In order to work at the Hyatt's hundreds of hotel locations, applicants be at least 18 years old. Applicants below 18 years of age will have their applications denied.
Hyatt Hotels Corporation Careers
Hyatt offers a wide selection of entry level and low level occupations and fields belonging under the hospitality industry. These fields include food service, housekeeping, and front office management.
Concierge: A concierge's obligations within the company include assisting guests with various tasks and requests. They are responsible for responding to customer inquiries and providing them with reservations and recommendations to various services as requested.
Valet: The valet is tasked with assisting guests with moving their luggage into their assigned rooms. Their responsibilities also include driving guests' vehicles to assigned parking spaces within the hotel or resort.
Cook: Cooks hold a central role in achieving customer satisfaction in hotels and resorts. Those of the entry level variety are no different. They assist in the preparation of meals to be served within the hotel, applying basic culinary techniques in order to provide customers with satisfactory nourishment.
Barista: A barista prepares and provides the guests with a selection of caffeine-based beverages such as coffee or tea. They are required to be proficient with standard brewing processes and techniques. Aside from beverages, they also serve pastries and baked goods to accompany their drinks.
Steward: Among the most vital aspects of an efficient workplace is cleanliness, and in a kitchen setting, this is what the steward is for. A steward is responsible for ensuring the cleanliness and orderliness of a kitchen in order to ensure a highly efficient workday that is free of mess and clutter.
Food & Beverage Server: A food and beverage server is tasked with providing the guests with the available food and beverage selections. Not only that, but they are also responsible for keeping the customers engaged using casual conversation, done so in order to increase customer satisfaction with the establishment's setting.
Room Attendant: The room attendant is tasked with the responsibility of providing the guests of the hotel or resort with comfort. It is the room attendant's job to maintain the cleanliness and security of the guest rooms. The overall orderliness within an establishment's public areas is highly conducive to guest satisfaction.
Door Attendant: The door attendant's obligations are numerous, but primarily include greeting guests as they enter the hotel or resort. This must be done with a smile and a positive attitude. They are also required to assist the valet staff or the luggage attendants in their various responsibilities within the establishment.
Pool Attendant: One of the most commonly utilized public area in hotels and resorts are pools. Ensuring its cleanliness from unwanted detritus will assist in providing guests with the scenic and relaxing environment they desire. The pool attendant must maintain the pool's overall appearance and quality.
Club Lounge Attendant: Similar to the room attendant, the club attendant is in charge of maintaining cleanliness and organizational quality. Their area of responsibility, however, are the private VIP lounges of hotels and resorts accessible only to the high-ranking guests present in that establishment. Among their responsibilities are providing customer service to ensure that the guests' needs have been met.
Hyatt Hotels Corporation Application
Interested applicants may fill out an online application to be submitted on Hyatt's website. This application will include their resume, various details concerning the applicant's personal information, and schedule preferences. An interview will also be conducted to discern the applicant's employability.
Online applications are not the only method of applying for employment in this company. Applications can also be submitted on the venue itself. So long as the necessary requirements are met, the application will be reviewed.
When applying for a job at this company, it is always best to remain honest about one's qualifications. To greatly increase the chance of employability, one must observe proper organization and conciseness, as well as compliance to a given format.
The applicant's resume should contain relevant information pertaining to the field being pursued. Not only that, but keeping it free of clutter and unnecessary information can make it easier to read for the reviewer. A well-presented list of qualifications is most recommended.
When the application is submitted and accepted, the applicant will then undergo the interview process. It is best to remain honest during the interview, as well to use short yet comprehensive answers and responses.
Things to Know About Hyatt Hotels Corporation
Hyatt Hotels Corporation is a company that not only values its customer's loyalty, but also the comfort and well-being of its employees. Its philosophy, often described as "human-centered", shows in the company's various social outreach initiatives.
The term "human-centered" applies not only to the company's treatment of employees, but also to the rest of the world. Its investments in local communities has led to $3.1 million being donated to nonprofit organizations all over the world.
This human-centered way of thinking has become what the company is best known for. It has become prolific in humanitarian aid and community service programs in local communities, extending the hospitality present within their hotels and resorts to the people around them.
The company also heavily stresses diversity and inclusion as important qualities. It makes efforts to protect    its employees from discrimination based on their race, gender, or sexual orientation, fostering equality within the company's workplaces.
Application Links
Company: https://www.hyatt.com/
Careers: www.hyatt.jobs/
Application: http://www.hyatt.jobs/apply-now/