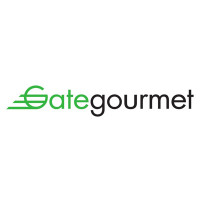 Gate Gourmet is an airline catering and provisional services providing firm with its headquarters at Zurich Airport, Switzerland. If your requirements are land-based, Gate Gourmet provides you services for convenient stores, airport lounges and related undertakings. Being world's largest independent provider or catering and provisional services, it has expanded its market to international grounds.
Founded in 1992 from the Swissair Catering, Gate Gourmet has grown through a number of acquisitions. Currently, GateGroup has its ownership and it is the core business of the group. Gate Gourmet provides approximately 250,000,000 (250 million) meals a year across 120 airport locations around the world.
Reportedly, Gate Gourmet has around 22 thousand employees in 2004 and made revenue of 2.4 billion Swiss Francs. It has been repeatedly awarded by various airlines for its excellent services including Caterers Recognition Award by United Airlines and Best caterer group award by Qatar Airways in 2014.
Working at Gate Gourmet can be a very good experience because there is a lot to learn when you work on such a global platform. They provide a friendly working environment with supportive management. The airline also provides 401k plans and other such benefits to their employees.
How old do you have to be to work at Gate Gourmet?
To apply for Gate Gourmet, the applicants must be of age 18 years or above. However, 21 years and over are preferred as they need much more qualified and experience for few positions.
Company Links
http://gategourmet.com/careers