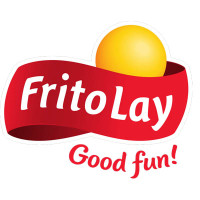 Frito-Lay, Inc. began in 1932 when C.E. Doolin founded the Frito Co. and Herman W. Lay simultaneously began a potato chip business. The two businesses grew and expanded together, becoming one of the nations leading snack food manufacturers. Over the past eighty years, the company that began selling only potato chips acquired and sold products including Cheetos, Rold Gold pretzels, Funyuns, and Ruffles. The snack conglomerate was then made a division of PepsiCo.
Frito-Lay has shown a commitment to sustainability for over sixty years. In 1939, the company began to reuse and recycle their shipping cartons. They claim to reuse their cartons as often as five times before recycling and have achieved a 96% reuse rate in 2008. They are dedicating time to diverting as much of their waste away from landfills as possible and have been the rewarded recipient of the Wisconsin Sustainable Business Council's "Green Master" title for their efforts. In addition, company sales cars have been replaced with hybrid and all electric models.
Along with a devotion to the environment, Frito-Lay demonstrates involvement in bettering the lives of those in their communities. Their affiliation with Feed the Children has provided food and essentials to thousands of families nationwide and their participation in the American Heart Association Walk has made them the organization's second highest corporate contributor.
Frito-Lay engages their customers with their annual "Do Us A Flavor" contest, which offers participants the chance to create the next flavor of Lay's potato chips for a one million dollar prize. The contest has proven to embody the wholesome ideals promoted by the company.
Frito-Lay Interview Questions
Do you consider yourself as a person that has had success? The answer to this question should be yes. Success is not always characterized as job security or an award. It can be as simple as achieving certain hurtles in life. If you have had a feat or goal that you have accomplished, make sure to mention what steps you took to accomplish it.
What positive qualities can you contribute to our company? This is your moment to shine, even boast a little. Your answer is what is going to set you apart from the other candidates. Highlight any good quality that you may have, even those that might not be work related, and explain how they could be used in the work environment.
What type of people would you not want to form a working relationship with? Don't start listing specific names here either. You don't want to be labeled as a person who is antisocial or even prejudice. Mention how you enjoy working with all types of people. Describe how you would contribute to creating a friendly work environment.
What is your view of employment in general? The interviewer wants to know whether you will value any job you receive and whether you will give your employment your all. Mention also that you feel strongly about the productivity of any company you work with and that you honor your commitments.
What qualities would you want your boss to have? Don't start mentioning any specific examples right away, as you might make your interviewer uncomfortable. Instead mention traits that you know a boss absolutely needs to have in order to run a successful business. Key in on how much you appreciate each quality.
Company Links
http://www.fritolay.com/careers.htm