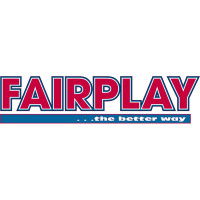 Fairplay Finer Foods is an independently run supermarket store based in Chicago, Illinois United States. The supermarket is categorized into seven special departments. There are dedicated departments for fresh farm produce, meat, delis, bakery, grocery, hot foods, imported products and catering for events or parties.
The supermarket had its first store opened at Bridgeport, Chicago in the month of June, 1975 and was initially named as "Halsted Foods". Eventually the company was renamed as "Fairplay Finer Foods". Today, they have expanded their business to 7 locations in Illinois.
There are seven Fairplay stores open today at various locations in Illinois. There is a store located in Oak Lawn, Chicago and has around 50 employees working there. The supermarket specializes in providing quality consumer goods at affordable prices.
Fairplay Finer offers good employment opportunities to talented candidates with attractive salaries and perks. Their aim is to provide fair working environment and sound infrastructure for its employees along with maximum consumer satisfaction.
How old do you have to be to work at Fairplay?
You need to be at least 16 years of age to be able to qualify and apply for a post at Fairplay. Candidates who have passion and capability to handle and manage a large business organization will enjoy working here, as it requires a lot of skills and practice to manage things efficiently.
Company Links
http://www.fairplayfoods.com/form/employment-application-form