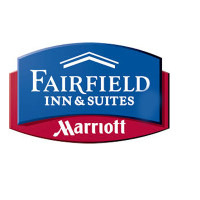 Fairfield Inn is a chain of American economy brand hotels. The chain is franchised by Marriott International. It was founded in 1987 in Atlanta, Georgia. Today there are more than 700 locations across the United States, Canada and Mexico.
Fairfield Inn specializes in providing economy rooms with all the amenities that frequent and business travelers need. Rooms include free high-speed internet and a work area with a comfortable desk chair. Each inn also has a business center equipped with a computer and a printer.
The inn also offers numerous amenities beyond clean rooms and business needs. Each in has 24 hour staffing and provides daily housekeeping. Most locations also have a fitness room and a corner market that sells convenience foods and toiltries.
Fairfield Inn strives to make every guest feel welcome and have a fresh clean room. It's aims to always respond promptly to guest needs and provide service that inspires customer loyalty.
As a Marriott brand, Marriott Inn aims to have a workplace the feels like home and brings out the best in its employees. The company maintains a global family atmosphere and many employees are referred to their jobs by family and friends who are already working for Marriott.
Fairfield Inn Careers
Fairfield Inn employees are hired by Marriott. There are numerous positions at each Inn in hospitality, landscaping and groundskeeping, housekeeping and laundry, loss prevention and security, and management.
How old do you have to be to work at Fairfield Inn? Check the age requirement for the state and position you are applying for. You must be at least 14 years old to work in the United States, but many states have states have a minimum working age of 16 or 18. Many states require minors over the age of 14 to work with a work permit.
Fairfield Inn pay varies by position. Entry level positions generally pay at or above minimum wage while managers receive higher wages. Minimum wage varies from state to state, but is generally above $7.00 per hour. Some states have a much lower minimum wage and some have a high minimum wage. For instance, the minimum wage in Wyoming is 5.15 per hour and the minimum wage in Washington is 9.47 per hour
Work hours vary by position. Many positions have typical 9-5 hours but the hotel front desk and security require manning around the clock.
Job Descriptions & Salaries 
Housekeeper
Housekeepers are responsible for cleaning and sanitizing rooms and responding to housekeeping requests from guest. Typical duties include replacing dirty linens and towels, making beds, cleaning bathrooms and removing trash from the room. Housekeepers are also responsible for cleaning room appliances such as coffee makers, refrigerators and microwaves. 
Front Desk Clerk
Front desk clerks are primarily responsible for assisting guests. Duties include checking guests in and out of their rooms, posting charges on guest bills, and dealing with guest requests and complaints. They are also responsible for ensuring the lobby and front desk area are clean and for maintaining the corner market area. Front Desk Clerks also handle guest mail and messages as needed and handle safe deposits for guests. 
Manager
Managers are responsible for ensuring that services meet the highest quality. They supervise employees and also work at the front desk to help clerks handle guest registrations and room assignments. They also complete house counts and register balancing paperwork.
Grounds Keeper
Groundskeepers are responsible for monitoring and maintaining the property grounds. Duties include mowing lawns, maintaining flower beds and boxes, trimming bushes and hedges, emptying exterior and garbage cans. Grounds keepers also perform minor maintenance to the grounds such as filling cracks or holes in sidewalks and drives. 
Fairfield Inn Interview Questions
Use these questions to prepare for your interview.
Why should we hire you? This is one of the most commonly asked interview questions around. Focus on your experience, strengths and values. If you haven't worked at a gas station before talk about other jobs you have had where you've operated a cash register or been responsible for stocking store merchandise.
Tell me about yourself. This is your chance to highlight any background and experiences you have that are pertinent to the job. If this is your first job, talk about any responsible or healthy hobbies you have such as gardening or playing sports.
What are your goals? Talk about your short and long term goals and try to relate it to the job and the company's goals. Focus on goals that are related to the position. For example, if you are applying for a Sales Associate position talk about how you are good at anticipating customer needs and matching technological solutions to everyday problems.
What attracted you to this job? Take some time to learn about the station before the interview so you can say something beyond "I need a job". It's better to say something like "I am looking for a secure job with a stable company."
Advice for the Application Process
Each Fairfield Inn hires its own employees but most positions are also advertised on Marriott's webpage. You can find Fairfield Inn Jobs and apply for them online.
Be sure you are well groomed and wear clean clothes without tears. Casual clothing is appropriate for some positions but avoid sloppy looks or extremely casual attire such as flip flops and tank tops. Front desk clerks and managers should wear business casual attire.
Before the interview, take some time to write down a few notes about your experience and strengths. You can refer to your notes during the interview. Also bring any questions you have about the job to the interview so you remember to ask them.
If your interview goes well, the hiring manger might let you know if you are hired on the spot. Be prepared to accept the position if it is offered to you. After the interview, thank them for considering you ask them how you can follow up on the hiring process.
How to apply for Fairfield Inn job online? Follow the links below, to find a Fairfield Inn job application online, obtain a printable application for Fairfield Inn, and to apply for jobs at Fairfield Inn.
Also See:
Gaylord Hotels: Gaylord Hotels offers opportunities for both, beginners and experienced roles.
Sheraton: Use the Sheraton job application to apply here.
Super 8: Checkout the application page for work at Super 8.
Ramada Inn: Checkout the application page for work at Ramada Inn.
Econo Lodge: Use the Econo Lodge job application to apply here.
https://www.youtube.com/watch?v=PkwzAUBijW0
Company Links
http://www.marriott.com/careers/default.mi