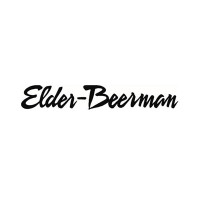 Elder-Beerman is a large distributor of major brands of clothing and home accessories. The department store chain started in Dayton, Ohio but now have 35 stores in 6 states. They sell many things from shoes and clothes for kids and adults, furniture, beauty products and accessories.
The company was originally started in Dayton, Ohio as Boston Dry Goods in 1883. After a few years the company name was changed to Elder & Johnston company. Almost a year after that, the founder, Arthur Beerman decided to leave Elder & Johnston to create his own company. After 20 years of running his own stores, Arthur Beerman decided to merge Elder & Johnston, which changed the name of his company to Elder-Beerman. Since then the company has grown quickly, expanding the products they offer and the number of stores they have. They now employ nearly 6,000 people.
Although Elder-Beerman has not been recognized for many prestigious awards, they are very active within their communities. The department store can commonly be found supporting many local fundraisers and promoting community well-being. They have supported breast cancer awareness, Goodwill, March for Dimes, The Dayton Walk for Wellness benefiting the Kettering Medical Center foundation, and United Way Day of Caring.
Employees at Elder-Beerman receive competitive pay, associate discounts, life insurance, along with a 401k plan with potential company matches. The company also offers full medical, dental and vision coverage with a flexible spending account and home and car insurance discounts. The retail chain also offers great volunteer opportunities to help make your community an even better place. Since they value their employees, Elder-Beerman is closed on all major Christian holidays so their employees families are able to be together. If you are interested in a company that values you as an employee, Elder-Beerman is the right choice for you.
How old do you have to be to work at Elder-Beerman?
Depending on the labor laws in the state that you live in, you should be at-least 17 before applying to work for Elder-Beerman. Since labor laws restrict the number of hours that you are able to work as a minor in most states, those under 17 are less likely to be hired as they will not be able to fully benefit the company as a full time worker. Also, being under 17 limits what jobs you are able to work at Elder-Beerman due to OSHA regulations. People who are innovative, caring, and passionate about their work that like clothing and design would fit right in and love working at Elder-Beerman.
Company Links
http://careers.bonton.com/career-areas/store-careers/store/elder-beerman/