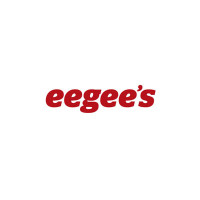 Eegee's is a popular restaurant chain. They specialise in frozen fruit drinks, sandwiches, salads and more.Eegee's prepare their food daily in their food-preparation facility. The fresh food is then delivered to its many locations.
Co-founded by Bob Greenburg and Ed Irving. Eegee's which was founded in 1971. Originally operated as a vending truck business.It now operates exclusively through its restaurants. In 2006 the CEO Foods, Inc. took over the company.
Eegee's has been recycling since 1987. In 1995, they were awarded the Arizona Governor's Pride Award. And they donate 375,000 loafs of bread to food kitchens. And another 900lbs of cheese and meat monthly. Originally a vending truck business. They now have over 23 restaurants in the Tucson area.
This company is an equal opportunities employer. Who pride themselves on promoting from within the company. Nearly allrestaurant managers started off as crew members. Making Eegee's a great potential long term career opportunity.
How Old Do You Have To Be To Work At Eegee's?
The company employs applicants of 18 years of age and over. As a crew member, you can expect a varied career. With duties including customer service, handling cash and receiving deliveries. You get to work in a fast paced friendly environment.
Company Links
https://eegees.hiringthing.com/