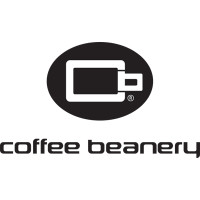 Coffee Beanery is a chain of coffee shops based in the United States that has locations in America, Asia, and Europe. It offers espressos, specialty drinks, tea, and other drinks, along with coffee beans and tea bags for customers to brew at home.
The company was founded in 1976 by JoAnne and Julius Shaw, who started their first coffee store in Dearborn Michigan. Owing to the quality of their product, the company has expanded greatly over the years.
Coffee Beanery has more than 100 locations in the United States, as well as 20 locations abroad in countries such as the United Arab Emirates, China, Cyprus, and Lebanon. Its coffee has been recognized as a high-quality product all over the U.S.
The company doesn't provide any benefits to employees, so this is certainly a con if you're considering applying there. Of course you will still get some experience with customer service; despite its lack of benefits, it still makes a good first job.
How old do you have to be to work at Coffee Beanery?
A potential applicant should be 16 years old in order to work at Coffee Beanery. Employees here like the experience, making friends with coworkers and connections with employees, and, of course, the great smell of coffee!
Company Links
http://www.coffeebeanerycy.com/#!careers/c18wh