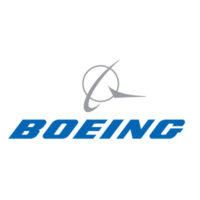 Boeing is an American-based, multinational corporation that specializes in the design, manufacture, and sale of various types of aircraft.
With personal wealth he'd gained in the timber industry, William E. Boeing founded his company in 1910. His first airplane factory was established in Seattle, Washington where seaplanes were initially produced. During the outbreak of World War I, those planes were contracted to the U.S. Navy. What followed post-war was rapid expansion, and in 1933 the first modern airliner, the Boeing 247, was introduced.
Over the next few decades, the company grew to become the world's second-largest defense contractor with nearly 160,000 employees and annual production of over 700 individual aircraft. Now a household name, it consistently places on Fortune magazine's Fortune 500 and Fortune Global 500 lists.
With an average salary above that of the national average and a well-regarded tuition reimbursement program, it's an enterprise that both values its employees and offers advancement opportunities.
Additionally, Boeing has also been recognized for their commitment to diversity in the workplace. As an equal opportunity employer, they strive to ensure that people of all varieties are represented.
How old do you have to be to work at Boeing?
While no age requirement is specified, a high school degree or GED are minimum educational requirements. More advanced positions will require a degree, training, and/or experience in a particular field.
Boeing Careers
There are a variety of careers available. Typically a job will fall into one of five categories: business, cyber and intel, engineering, information technology, or manufacturing. Jobs in those fields usually call for a degree and experience, but entry level and military jobs are also available. A majority of available positions are based in the U.S., but there are international options.
Office Administrator: As with most any company, an Office Administrator is expected to take on a variety of jobs. No existing education or experience as an Office Administrator is necessary, but basic computer and communication skills are expected. An ideal candidate would be an efficient multi-tasker.
International Business Intern: An International Business Intern should be currently enrolled in college or a recent graduate. Previous experience is not required. However, job expectations include group leadership and organizing, and meeting objectives under the guidance of a supervisor. Relocation assistance is also offered.
Voice Network Engineer: A Voice Network Engineer should have strong telecommunication skills, as well as the ability to lead a team. A degree is not a mandatory, but experience in telephone, video, and Internet communication for business is. Note that limited travel for work is also required.
Technical Designer: A Technical Designer is responsible for designing and modifying aircraft structures. Because it's a skill-specific position, an associate's degree in a related field, and being able to compose 2D and 3D drawings and models are required, but no other experience is necessary.
IT Project Manager: In order to become an IT Project Manager, computer skills are vital. These include basic troubleshooting skills, Microsoft Office expertise, and swiftness in solving problems. Previous experience or the educational equivalent are preferred, in addition to strong organizational skills.
Project Planning Scheduler: To be a successful Project Planning Scheduler, one should excel in coordinating projects and functions. There are no minimum educational requirements, but knowledge of computer-based scheduling software is a must. Strength in formulating new practices and techniques is also appreciated.
Marketing Designer Intern: The responsibility of a Marketing Designer Intern is to create, manage, and update social and digital media. Working with a design team to translate ideas into graphics is key. College students pursuing or with a degree in an applicable field who are experienced in print and web are considered favored candidates.
End User Support Specialist: The duties of an End User Support Specialist are to support IT employees by helping with troubleshooting, and maintaining IT equipment and software. End User Support Specialists should expect to work with IT employees on a daily basis. PC-based experience is required, but a formal education is not if an applicant has equivalent work experience in the field.
Calibration Specialist: A Calibration Specialist places emphasis on the safety of Boeing's unique Production System. In addition to an associate's degree in a relevant field and knowledge of job-related equipment.
Programmer Analyst: As a Programmer Analyst, job responsibilities will include programming and maintaining applications. The ability to develop and navigate applications and their infrastructures is imperative. At least a bachelor's degree and two years of experience in metrology or a similar field are required in order to be considered for this position.
Boeing Application
If you wish to apply for a apply for a job, an application for employment can be found on Boeing's official website. There, you can enter terms to help narrow down your job search, or browse by category or location.
Presently, only online applications are accepted. Though in-person applications are not authorized, other documentation may be needed  if you are selected for the interview process, such as proof of your citizenship, education, etc.
When completing an online application, please fill out all available fields. Check that you have not made any grammatical errors. If you are given the option, attaching a résumé and cover letter is also suggested.
For your résumé, use the standard format. Include your name, address, phone number, and email address in your heading, followed by your employment history. Include all of your educational achievements and any skills that would be applicable to the job for which you are applying.
In the event you are invited to interview for a job, ensure you are well-groomed, speak clearly, and have the appropriate forms and documents with you, if applicable. It also doesn't hurt to research the company or job prior to the interview to gain basic knowledge.
Things To Know About Boeing
By steadily expanding and investing in new technology, Boeing has managed to distinguish itself as a trailblazer for over 100 years. As the world's largest aerospace company, it consistently looks for innovative ways to remain a leader in an increasingly competitive market.
Part of that innovation stems from a corporate workplace that promotes environmentally friendly practices. For six consecutive years, it has received the ENERGY STAR award from the Environmental Protection Agency for continued strides in energy efficiency.
There is also a widespread culture of diversity and inclusiveness. Programs like a mentoring program and a Global Diversity Awards Program are in place to help in the company's goal to ensure all of its employees are treated fairly in the workplace.
Boeing believes in community outreach and global engagement. In the same way the company seeks to be innovative in its products and methods, it has been on the forefront of social initiatives. Regular donations of time and money are given to veterans groups, and the company itself employees more than 20,000 veterans. Additionally, programs designed to help the homeless and students, among others, have been incorporated.
COMPANY LINKS